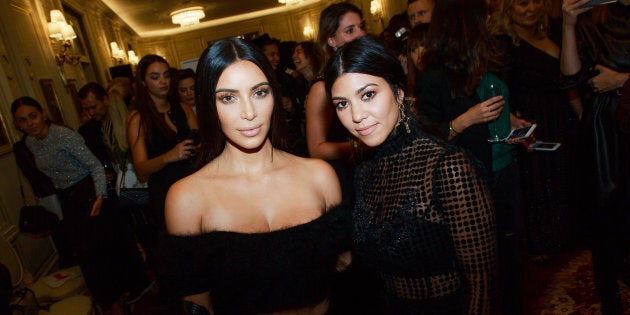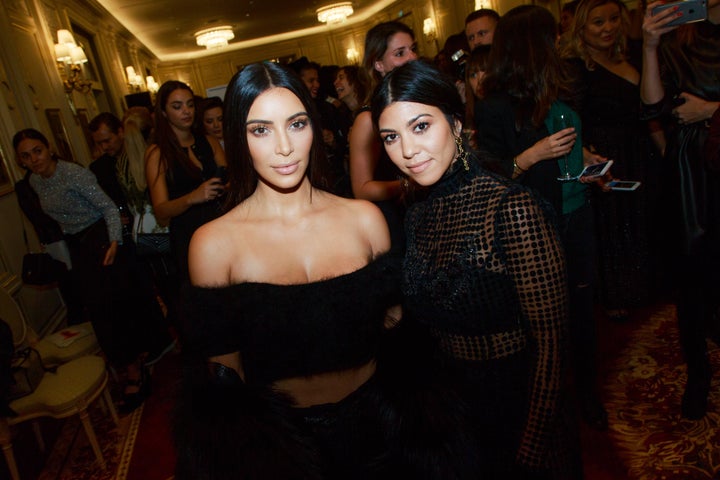 Kourtney Kardashian broke her silence just days after her sister Kim was robbed at gunpoint in Paris on Monday.
The oldest Kardashian sister, who was in Paris with mom Kris Jenner and sister Kendall at the time of the robbery, shared a passage from a devotional book on Twitter Wednesday. Choosing to forgo a wordy caption, the reality star kept things simple with the praying hands emoji.
"Remember that joy is not dependent on your circumstances. Some of the world's most miserable people are those whose circumstances seem the most enviable," the passage reads. "People who reach the top of the ladder career-wise are often surprised to find emptiness awaiting them. True Joy is a by-product of living in My Presence. Therefore you can experience it in palaces, in prisons … anywhere."
The particular page in the book also features two passages from the Bible, one from Habakkuk and the other from 1 Chronicles, which reads, "Splendor and majesty are before him; strength and joy in his dwelling place."
Kourtney is the second member of the Kardashian-Jenner family to speak out after Kim's terrifying encounter.
Caitlyn Jenner expressed her gratitude for Kim's safety on Instagram earlier this week, writing, "Love my girl! After hearing the full story, I'm so thankful she's okay. It's a reminder for us all to be careful in the uncertainty of this world."
Kim herself has yet to comment on the attack, which happened Monday night at her apartment in Paris. Two "armed, masked men" dressed as police officers made their way into Kim's apartment, where they bound and gagged her, locked her in the bathroom and proceeded to steal millions of dollars worth of jewelry.
The mother of two has since been reunited with her husband, Kanye West, but various stories about the incident continue to float around the internet.