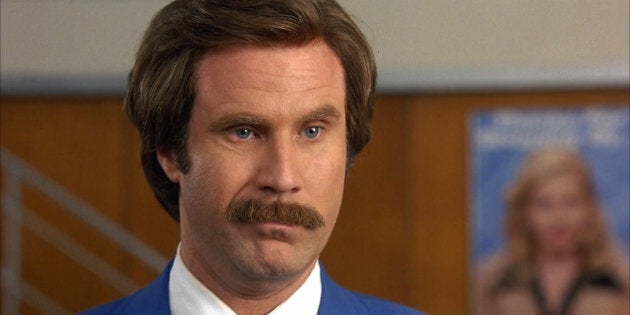 A Ron Burgundy bar is coming to Melbourne. News Team, assemble.
As of October 13, Carlton's Porcelain Tea Parlour will be transformed into an Anchorman oasis/glass case of emotion, serving everything from scotchy, scotch, scotch to a Sex Panther cocktail.
Just not milk. Milk is a bad choice. Except for the 'Milk Is A Bad Choice' cocktail.
And proving Melbourne's bar scene is as diverse as an old, old wooden ship, the bartenders will be wearing 70s inspired "suits that make Frank Sinatra look like a hobo" according to the bar's Facebook page.
If there's one thing to inflame the friendly rivalry between Sydney and Melbourne, it's a Ron Burgundy bar. We hate you, Melbourne, but god damnit we respect you.
The only ammunition Sydneysiders have is the fact Baxter won't be there. Probably because he ate a whole wheel of cheese.
We're guessing there will be some lamps. Oh, and for an extra $10 Melbournians can get Sex Panther perfume with their Sex Panther cocktail. It's quite pungent.
Sydney, don't act like you're not impressed.
Ron Burgundy's Rich Mahogany Bar will run from from 6pm to late at the Porcelain Tea Parlour, 149 Elgin Street, Carlton on these dates:

Thursday October 13 to Saturday October 15
Thursday October 20 to Saturday October 22

For more information click here.