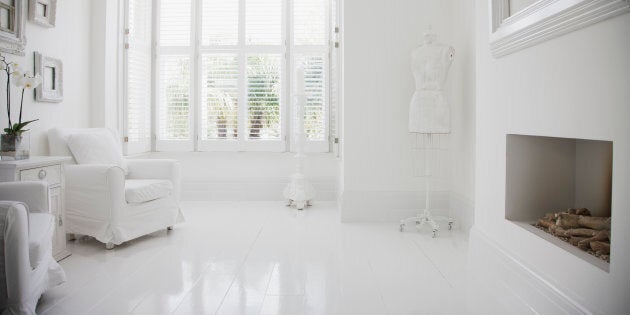 As far as style goes, some things are eternal. When it comes to clothes, black will always be the timeless staple -- just take a look at the feeds of Australia's' top style influencers (Harper and Harley, Margaret Zhang and Zanita Whittington) to see how heavily ebony is styled back with seasonal trend pieces.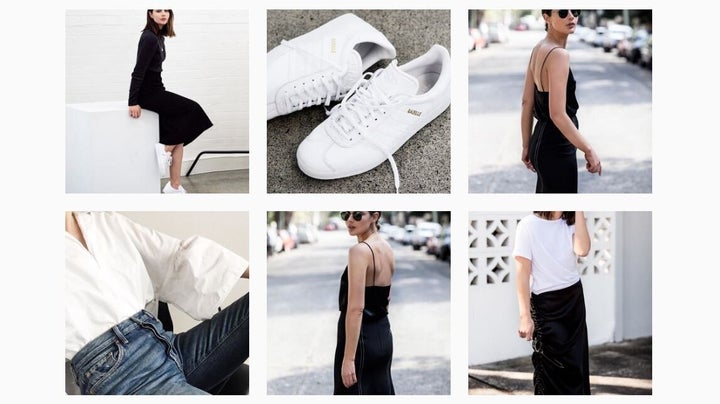 The same can be said for interiors, though white is the hero shade in this instance. So much of what we have in our homes is influenced by Scandinavian, Nordic or French styles and although the aesthetic varies, the colour palette remains the same.
"White reflects the need for us to connect to a clearer, uncluttered space -- a way to retreat from the noise in daily life," Tai Schaffler, interior stylist for Bandhini Homewear Design told The Huffington Post Australia.
"It's comes from a desire for simplicity and order. Shades of white are a brilliant base for layering things in the home that matter to us – a simple palate that makes our home a gallery of our own lives."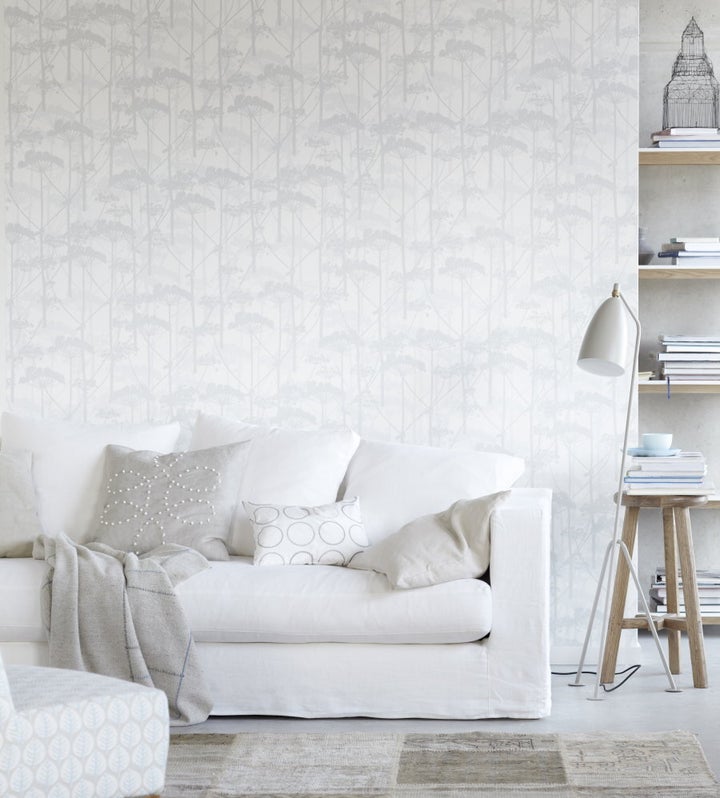 Stainless Steel was the metal finish of choice in modern interiors for the last decade or so, but that's changing. The clever kids at Samsung identified this and have responded with the first mass market white TV. Such a simple idea, but makes a huge difference when tying a colour scheme together.
"There's definitely a swing away from stainless steel to other colours like white. People want home appliances to perform a lot better but also to be as beautiful as they are functional," Schaffler said.
An exclusive with Harvey Norman and Domayne here in Australia, the 'Pure' TV comes with the option of sleek mid-century inspired pin legs or pedestal stand in timber (or platinum of that's your thing).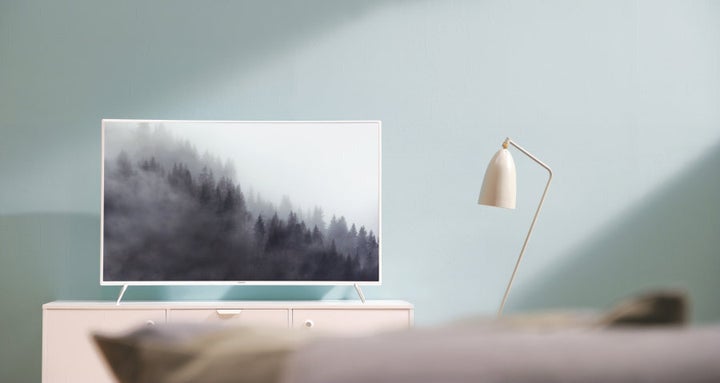 The TV also comes with the 'One Remote' that can control most of your other external devices (think Foxtel, Apple TV, Blu-ray and DVD players) which this means you won't have numerous unattractive remote controls cluttering your coffee table.
Paired with white basics, on-trend right now are neutral textures layered together for depth.
"This coming season we're seeing a greater mix of culture and nature in interiors -- it's looking very textural and layered with a deliberately un-matchy-matchy look. Using different textural fabrics and natural elements like wood and stone so the home has a depth of perception -- all with a classic, clean white base," Schaffler said.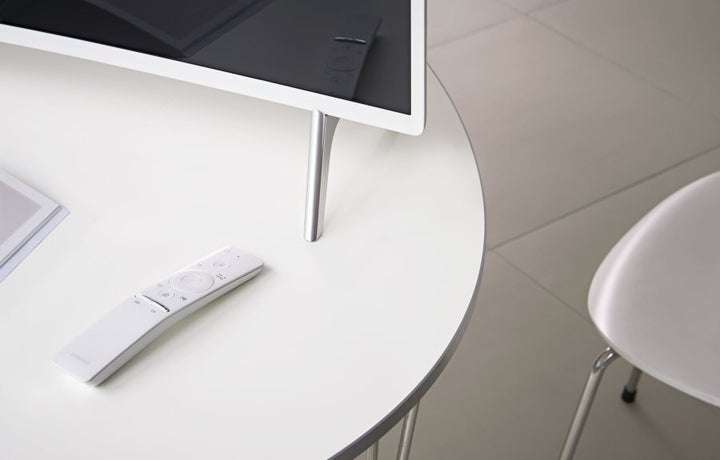 As for the 'Pure', the 49 inch will set you back $2549 and the 55 inch is $3049, so is at the more affordable end of the scale for a premium flat screen.
Is it weird to find an inanimate object sexy?
Click below to follow HuffPost Australia on Snapchat!