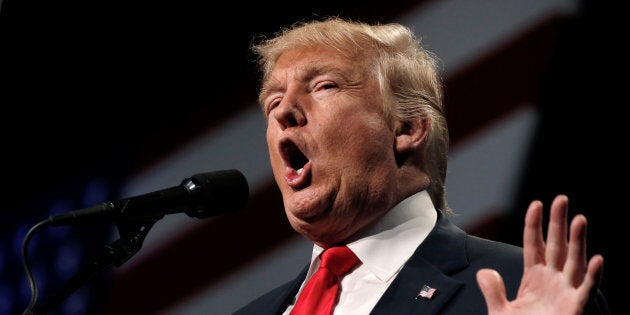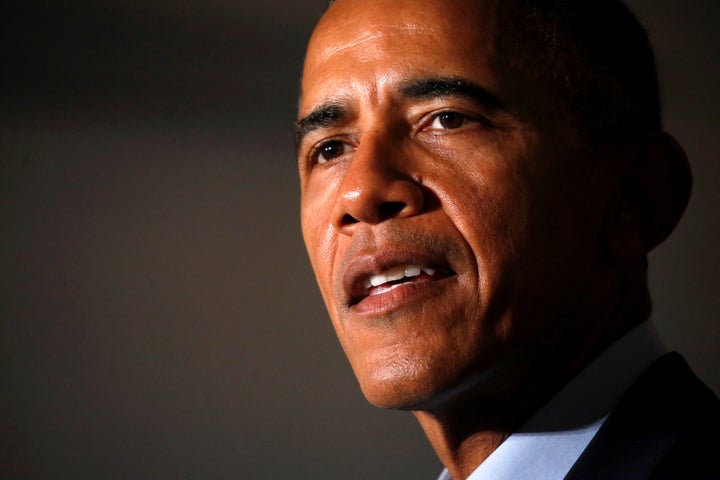 Hours before the second presidential debate was set to kick off Sunday, President Barack Obama blasted Republican nominee Donald Trump over his recent lewd comments about women, describing them as "demeaning" and "degrading."
"One of the most disturbing things about this election is just the unbelievable rhetoric coming from the top of the Republican ticket," Obama said, speaking in Chicago at a campaign event for Rep. Tammy Duckworth (D-Ill.), who is running for a Senate seat. "I don't need to repeat it; there are children in the room."
Of course, Obama was referring to the lewd and vulgar audio recording from 2005, published Friday, in which Trump said he can "grab" women "by the pussy" because he is famous.
"Demeaning women, degrading women. But also minorities, immigrants, people of other faiths, mocking the disabled. Insulting our troops, insulting our veterans," Obama said.
The president added that Trump was showing the American people his true colors.
"It tells you he's insecure enough that he pumps himself up by putting other people down ― not a character trait that I would advise for somebody in the Oval Office. It tells you that he doesn't care much about the basic values that we try to impart to our kids."
Many top Republicans responded to the recording of Trump's 2005 conversation with Billy Bush as they have to so many of Trump's previous offenses: condemning the GOP nominee's remarks while simultaneously maintaining their support for him. A growing list, however, including Sen. John McCain (R-Ariz.), are pulling their endorsements.
On Saturday, Trump issued what can only be described as a nonapology, dismissing his sexual assault boast as a "more than decade-old video" while promising to up attacks against Bill Clinton's past transgressions. Trump said the former president has "actually abused women and Hillary has bullied, attacked, shamed and intimidated his victims."
In a series of tweets on Sunday, Trump also went after fellow Republicans for abandoning him, calling them "self-righteous hypocrites" and predicting they will lose in November.
Trump squares off Sunday night against Democratic opponent Hillary Clinton.
Editor's note: Donald Trump regularly incites political violence and is a serial liar, rampant xenophobe, racist, misogynist and birther who has repeatedly pledged to ban all Muslims — 1.6 billion members of an entire religion — from entering the U.S.