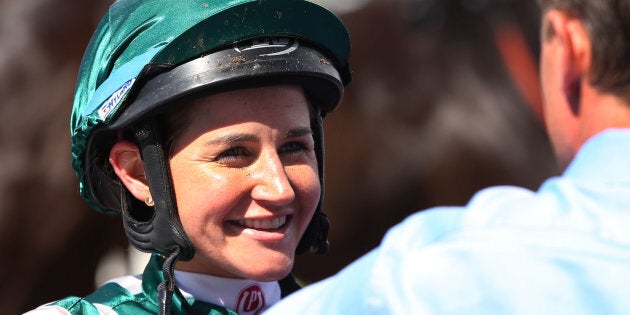 The good news first. It appears increasingly likely that Michelle Payne will be reunited with Prince of Penzance, the horse that made her a household name.
The sad news is that Prince of Penzance suffered a career-ending injury on the weekend. Running in the Herbert Power Stakes at Caulfield on Saturday, the seven-year-old bay gelding fractured a fetlock. Ouch. (A fetlock, for the record, is the bit of a horse's leg just above its hoof, which looks a little like its ankle.)
Remarkably, Prince of Penzance still ran home hard to finish fourth. But he will race no more. He has had three screws inserted in his fetlock and is expected to recover within a few months. And then?
Hopefully that's where Michelle Payne steps in. The 31-year-old has offered to take the horse in retirement, and hopes it could be the stable pony at her new training operation in Ballarat. A stable pony is a horse which serves as a companion and training partner to working thoroughbreds.
Payne has had an eventful year since last year's landmark Melbourne Cup win. Most dramatically, she had this awful fall in a race in Mildura, which left her body scarred and her career under a dark cloud.
After that fall, which took out part of her pancreas, she changed career tack a little. In an unorthodox move, Racing Victoria granted Payne a dual training and riding license in August. That meant she could train her own horses and ride them too.
"It's harder to get sacked [as a jockey] if you train them yourself," Payne joked at the time, in a trademark jab at some of the sexist owners who've sought in the past to remove her from mounts in favour of male jockeys.
So now Payne is training horses at Ballarat. She has just two in work at the moment, but Prince of Penzance might be just the experienced hand that helps the younger horses focus. Sounds a bit silly, but that's how this game works.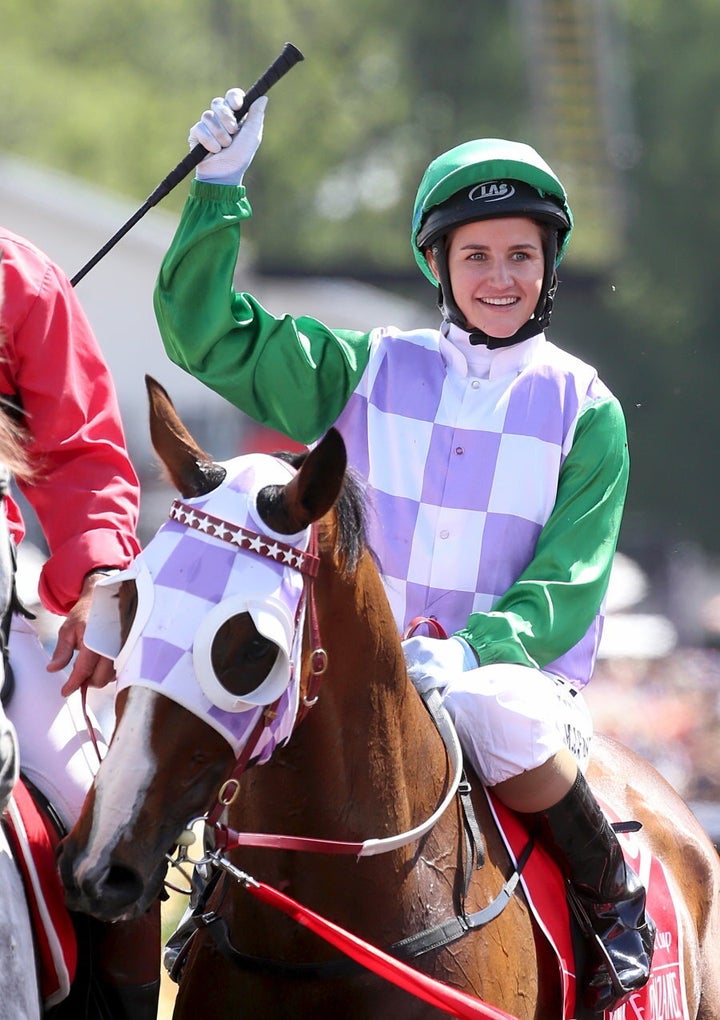 Complicating matters is that Maddie Raymond, the groom who looked after Prince of Penzance during its Melbourne Cup campaign last year, has also offered to take the horse. A sharing arrangement is a possibility. There are lots of people with a strong attachment to this horse.
For now we know this. Prince of Penzance will not defend its Melbourne Cup crown. But it will be loved, wherever it ends up, which is good to know.
Meanwhile Michelle Payne is having a frustrating start to her training career. She has not yet had a starter, but that was set to change on Saturday when a beautiful fully called Queen of Zealand was scheduled to run at Cranbourne in Victoria. Alas, the meeting was called off due to strong winds.