Just hours before the second presidential debate, more footage has emerged of Donald Trump talking about women like objects.
"It's fortunate I don't have to run for political office," Trump told a journalist during an interview with New Zealand station TV3 in 1993, when asked about women.
"I think women are beautiful -- I think certain women are more beautiful than others, to be perfectly honest -- and it is fortunate that I don't have to run for political office," he said in footage uncovered by Newshub.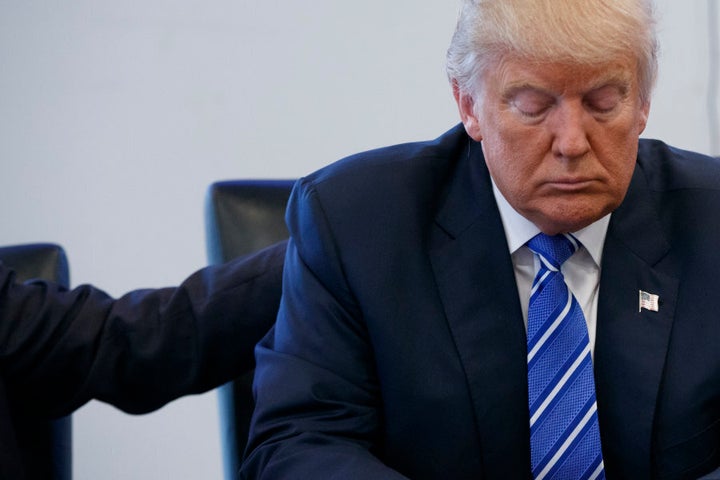 Newshub reports the tycoon was in Auckland for one-day visit to apply for a Casino licence. Trump seemingly forgot his blunt -- and accurate -- assessment of himself as a sexist, deciding to run for office 22 years later.
But the Republican nominee's bid for the highest political office has been brought to crushing lows amid revelations of an audio recording from 2005 featuring Trump making debased comments about women during a conversation with reporter.
In the recording -- which has sent shockwaves through U.S. politics as Republicans flock to denounce their candidate -- Trump claims he tried to have sex with a married woman and says he can grab women "by the pussy" because he is a celebrity.
Vice-Presidential nominee Mike Pence declined to appear on Trump's behalf at a Wisconsin party gathering, a rebuke unheard of in U.S. politics, and came just a day before Trump faces off against Democrat rival Hillary Clinton in the second debate of the campaign.
On Sunday Senior Republican senator and former presidential candidate John McCain withdrew his support for Trump, while House Speaker Paul Ryan reportedly cancelled a joint campaign event.
President Barack Obama also weighed in. "One of the most disturbing things about this election is just the unbelievable rhetoric coming from the top of the Republican ticket," Obama said in Chicago.
"I don't need to repeat it. There are children in the room."
"Tremendous support (except for some Republican leadership"). Thank you," Trump wrote on Twitter.
"So many self-righteous hypocrites. Watch their poll numbers -- and elections -- go down!" Trump tweeted, apparently referring to Republican lawmakers seeking re-election who have withdrawn their support for him over a 2005 video that emerged on Friday.