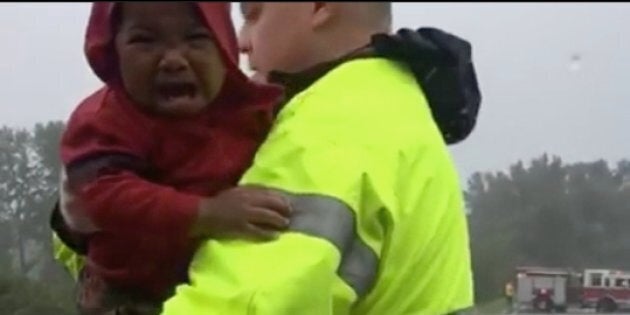 Video recorded in North Carolina shows the incredible police rescue of a mother and toddler trapped in the flooding of Hurricane Matthew.
In footage from the Fayetteville Police Department, officers are seen navigating overflowing streets as they approach the mother and child standing on their stalled vehicle. (Fast forward to about 3:07 to see where the rescue begins.)
Fayetteville police say they have made over 200 swift water rescues during the hurricane, according to ABC affiliate WTVD.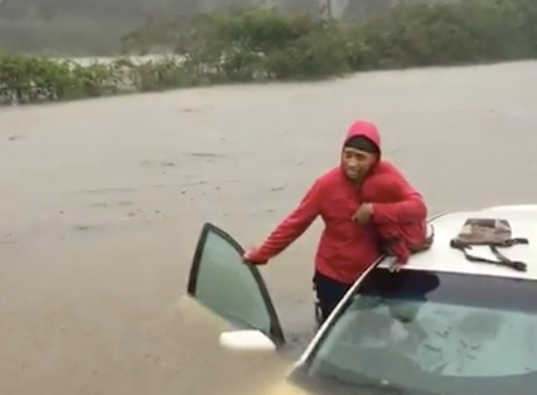 The officer filming reminds viewers in the area to stay off the dangerous roads. Nearly 50 streets in the Fayetteville area were closed by emergency services and the fire department, the Fayetteville Observer reported.
On Sunday, Matthew was downgraded to a post-tropical cyclone. The storm took nearly 900 lives in Haiti, before killing at least 11 people and leaving 2 million homes and businesses without power in Florida, Georgia and North Carolina.