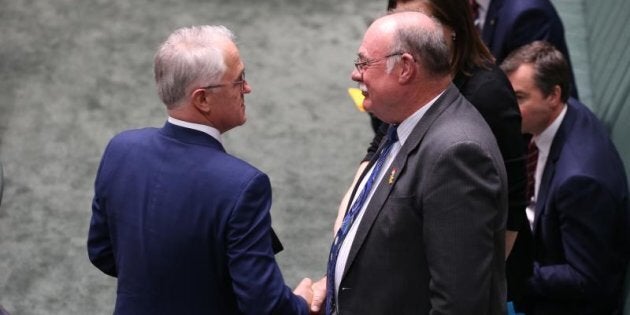 CANBERRA – One of the Australian Parliament's most prominent proponents of marriage equality, Liberal MP Warren Entsch, has pleaded with the Federal Opposition to reverse course and back the same sex marriage plebiscite.
And he is ready to walk away if the $170 million plebiscite fails, in a move that would deliver a significant blow to same-sex marriage supporters.
The North Queensland based MP has also revealed to The Huffington Post Australia the huge cost of his convictions, saying he has lost "political capital" by supporting same sex couples who want to marry.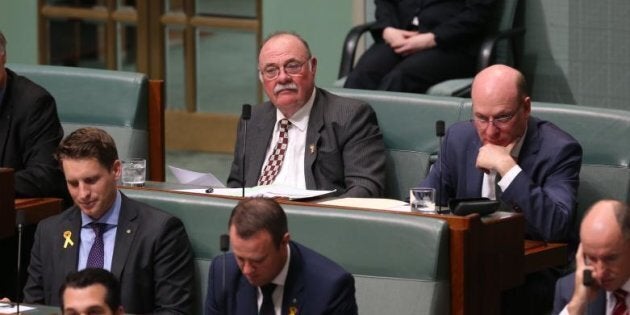 "I am pleading with the Labor Party ... for once, put aside the politics," Entsch told HuffPost Australia.
"We are right on the cusp of winning, of making this happen."
The Labor caucus is widely expected Tuesday morning to tick off on a direction from Opposition Leader Bill Shorten to block the Turnbull Government's enabling legislation, effectively killing off the planned February 11 plebiscite as the Coalition would not have the numbers in the Senate.
Warren Entsch, who has co-sponsored a private members bill on same sex marriage but currently backs the Government proposed plebiscite, wants Labor to think carefully about what it is about to do.
"Do they want to, as they claim, support marriage equity? Or do they want to continue to play wedge politics?" he asked.
"At the end of the day, prove it is not about politics. Prove it is about getting an outcome."
Federal Labor regards the plebiscite and its surrounding debate as expensive, non-binding and harmful to the point of potential suicide and self-harm. The ALP, the Greens and all the major marriage equality groups are insisting on a free vote in the federal parliament.
It would, therefore, be a remarkable feat of acrobatics for the Opposition to support the passage of the plebiscite legislation. Regardless, Entsch said if he can support the people's vote over a parliamentary vote, so can Labor.
"They can all claim credit, and I think we will embrace ourselves as a society and we can all feel bloody good about it. That is what it is all about," he said.
Labor's equality spokeswoman Terri Butler has told HuffPost Australia that the harm a "yes" and "no" case would cause cannot be ignored.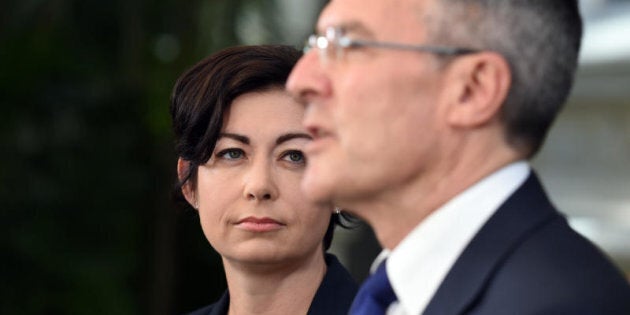 "We have had a range of consultations with the LGBTI community and people have urged us to oppose the plebiscite because of the potential for harm," she told HuffPost Australia.
"We have also just as recently as [Sunday] received new research from the University of Queensland, Victoria University and an associate researcher from Ireland about the harmful effects of the Irish referendum which is obviously very important to take into account as well."
The study results show only 23 per cent of the participants in Ireland's "Yes" campaign would go through the campaign again.
The Government has not explicitly said what would happen if Labor blocked the setting up of the plebiscite, but there have been numerous Government warnings that, despite its popularity, marriage equality would by delayed in Australia for years.
"Could be years," Entsch told HuffPost Australia. "That is what really frustrates me and really upsets me, because every issue has a peak."
"And I reckon marriage equality is white hot at the moment."
"If we take away this opportunity from the Australian people, people will start to walk away from this issue."
That includes Warren Entsch.
"I will absolutely (walk away), I will," he said. "There are other issues that have to be dealt with as well."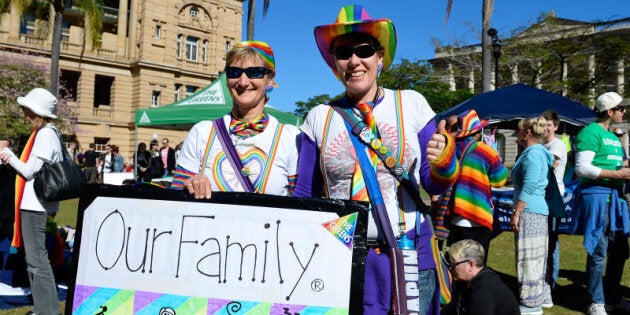 The Liberal MP promises to still deal with other issues in the LGBTI community, but -- in what would be a huge blow to the same sex marriage campaign –- he would be done with fighting for marriage equality if the plebiscite fails.
"I have put so much political time and effort and political capital in this," he said. "It has been at huge cost to me, because I am continually being accused of being a one issue person."
"But I have met so many wonderful people, so many wonderful Australians that have been unfairly dealt with because of laws that we have had in relation to discrimination against same sex couples and gays, etc, that I am determined to give it my best shot."
"I am determined to give it my best shot, but this is the best shot."