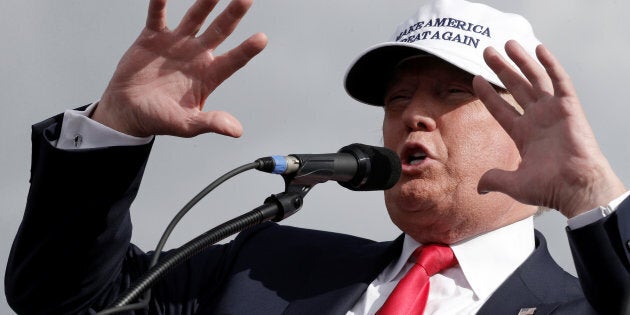 Donald Trump's disgusting "grab her by the p***y" comments have been criticised across the world in the last week, with rivals, Republican team-mates, journalists, celebrities and millions of ordinary citizens condemning the remarks.
Now, the controversy has even made it to the hallowed halls of NSW parliament, which has passed a motion officially calling Trump "a revolting slug unfit for public office."
Greens MP Jeremy Buckingham moved the motion in the Legislative Council on Thursday morning. The motion stated:
That this House:

(a) condemns the misogynistic, hateful comments made by the Republican candidate for President of the United States of America, Mr Donald Trump, about women and minorities, including the remarks revealed over the weekend that clearly describe sexual assault;

(b) reflects on the divisive, destructive impact that hate speech from political candidates and members of elected office has on our community; and

(c) agrees with those who have described Mr Trump as "a revolting slug" unfit for public office.
The motion was greeted with laughter when Buckingham introduced it. The motion was passed by the house. Buckingham said it was passed unanimously.
It's now officially in the hansard of NSW parliament that Trump is a slug. Check it out here, and see Buckingham speaking below: