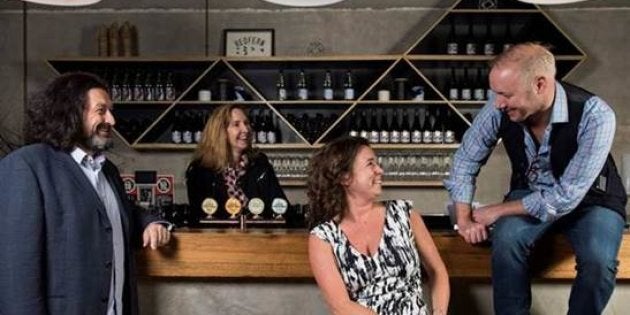 Amid the clinks of beer glasses, some of our greatest ideas tend to start with some good ol' bar banter.
Sydneysiders will soon be able to pull up a stool next to an academic for a night as a worldwide initiative, 'Raising The Bar', hits the city.
"We're coming out of our echo chamber and speaking with people outside the 'ivory tower'," Associate Professor at the University of Sydney Dieter Hochuli told the Huffington Post Australia.
This is a great opportunity to share our passion and enthusiasm for the work that we do with the community.
This is not your usual lecture scene. Come October 18, the University of Sydney will host 20 academics as they hit 20 of the city's watering holes -- from the Annandale Hotel to Redfern's Cake/Wine Bar -- to deliver 20 thought-provoking talks.
"We spend a lot of time working on papers and giving formal seminars. But you realise that by doing this, you are just speaking to a very small group of interested people.
"It's really about trying to take some of the knowledge that is in our institutions and bringing that into the broader community -- making education part of a city's culture."
'Raising the Bar'began in the depth's of New York's bustling bars in 2014. It was initiated by a group of students at New York University and Columbia University who were searching for an opportunity to foster relaxed, yet intellectually-stimulating conversations.
"Creating the right atmosphere where people can have a drink and chat with these amazing, knowledgeable people is exactly the kind of opportunity we want to create," Columbia student and organiser Ella Fainaru told the Huffington Post.
The initiative has since spread internationally -- from Hong Kong to Sydney -- and will be hosted by Sydney University for its second year.
From the origins of sexting and the science behind cheat days to the victories for the LGBTI community, the night will offer an array of talking points for the public to pick and choose.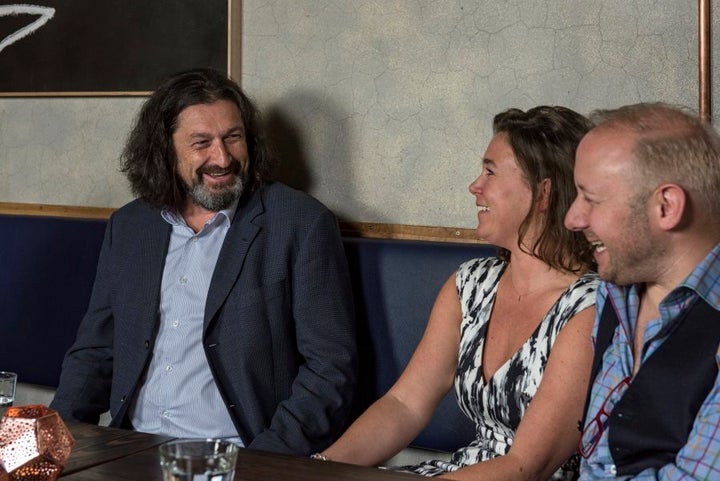 "We all have friends in the outside world who don't have much of an idea about the work that you do. This is a great opportunity to share our passion and enthusiasm for our work with the community," Hochuli said, preparing for his own talk on the surprising ways nature exists and adapts in our urban cities.
"I'm blown away by some of the work that people do here...The more that universities can offer and the more the community has access to, I really believe it can benefit all of us."
Come next Tuesday night, an hour or two at the pub coupled with some free-flowing intellectual banter may just be your ticket.
Raising The Bar will be held in bars and pubs across Sydney on October 18, hitting Melbourne later next month.

For more information on talks and tickets, head to the website.
Click below to follow HuffPost Australia on Snapchat!