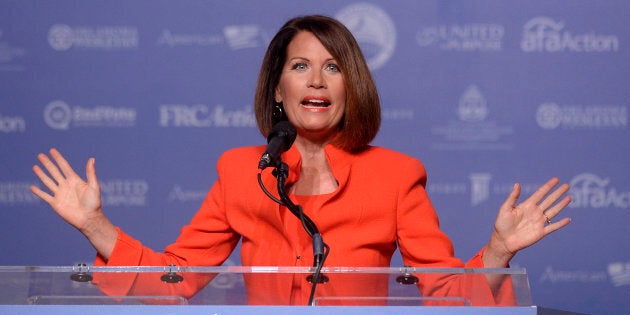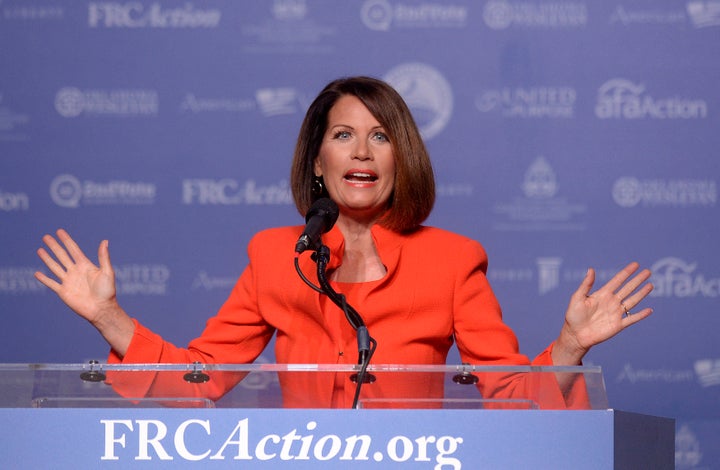 Former congresswoman Michele Bachmann (R-Minn.) is warning Christians that if they don't vote for Donald Trump, the country will experience a wave of sexual assaults.
In an interview with the American Pastors Network's "Stand In The Gap" radio program on Monday, Bachmann said "liberals" were using Trump's "lewd, crude remarks" to encourage Christian women to vote for Hillary Clinton. But that, she claimed, would be even worse for women than a Trump presidency.
"I believe that Hillary Clinton will set a standard in this country that will lead to more sexual assaults against women because she will be setting an anti-biblical agenda," Bachmann said.
Bachmann also accused former president Bill Clinton of sexual assault, ironically just one day before several women came forward to say they were groped by Trump.
A portion of the interview was posted online by Right Wing Watch: