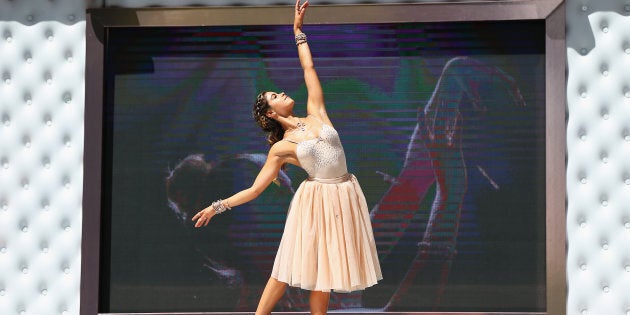 Insta-famous beauty Mimi Elashiry played out all of our childhood fantasies when she was a real-life twirling ballerina atop a giant jewellery box this week.
The Australian model/dancer/Instagrammer returned home from LA, where she now lives, to dance the unusual gig in the middle of Pitt Street Mall in Sydney.
The 21-year-old has over 830,000 followers on Instagram and has a burgeoning modelling career. But her passion first and foremost is dance. Mimi has been dancing since she was six and told NewsCorp that she even got accepted into the Joffrey Ballet School in New York.
She took to the stage on October 13th and 14th, take a look: