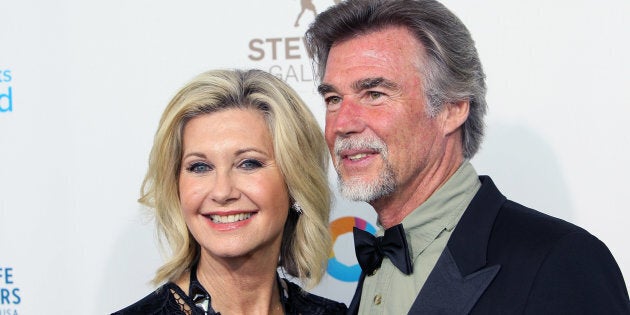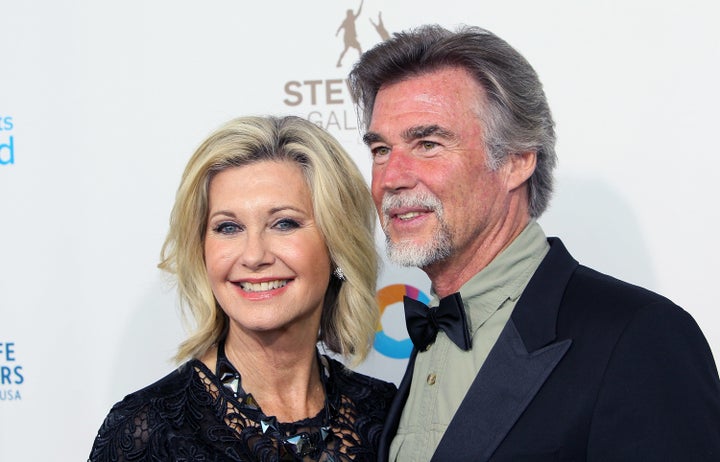 Olivia Newton-John hasn't always been lucky in love, but now that she's in her 60s, it's safe to say she's found the love of her life. The "Grease" actress talked to People recently about finding love later in life, especially after a tragedy.
In 2005, Newton-John's boyfriend of nine years, Patrick McDermott, disappeared during a fishing trip. The actress called it a "traumatic experience," especially as rumors swirled that McDermott may have faked his death. In an interview earlier this year, she revealed she still struggles to make sense of what happened and has worked hard to move on.
But in 2008, just three years after the disappearance, Newton-John tied the knot with her now-husband, John Easterling.
"I wasn't expecting to fall in love with him and then bam!" she told People. She met Easterling many years before they married, but it wasn't until a trip to the Amazon that sparks flew and they fell in love.
The couple have been married eight years now and Newton-John calls herself "lucky" to have found Easterling.
"I always tell my friends you're never too old to find love. I found the love of my life at 59 going on 60! I'm grateful," she said.
And Easterling is equally as taken with his wife, calling her his soulmate.
"It's a supernatural thing," Easterling told Australia's Daily Telegraph last month. "It's an extraordinary, beautiful, wonderful thing. I hope everybody gets to experience that same thing."