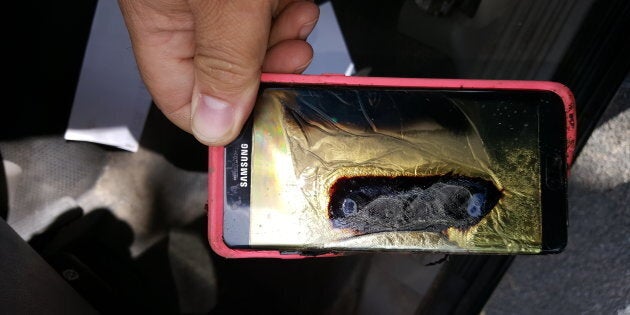 In a statement on their website, Qantas states that the total ban on the Samsung Galaxy Note 7 will come into force on all Qantas and Jetstar flights from 12:01 am (AEDT) on Sunday 16 October.
"The ban applies to devices being carried onto the aircraft, in carry-on baggage as well as check-in luggage," the statement reads. "Other Samsung devices are not affected."
Singapore Airlines issued a statement via their Facebook page to say they will ban the device on all of their flights worldwide and that "anyone found in possession of the device will be denied boarding."
The faulty phones had already been banned from being charged or used mid-flight, but airlines have now gone further to eliminate any fire risk.