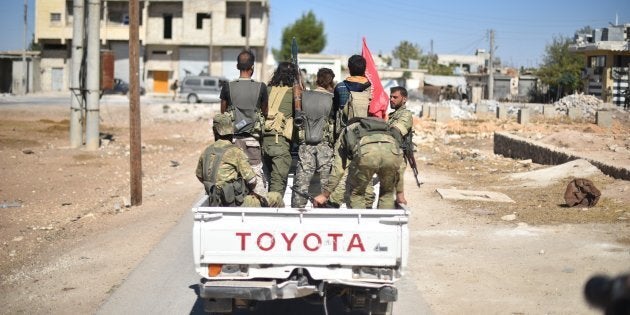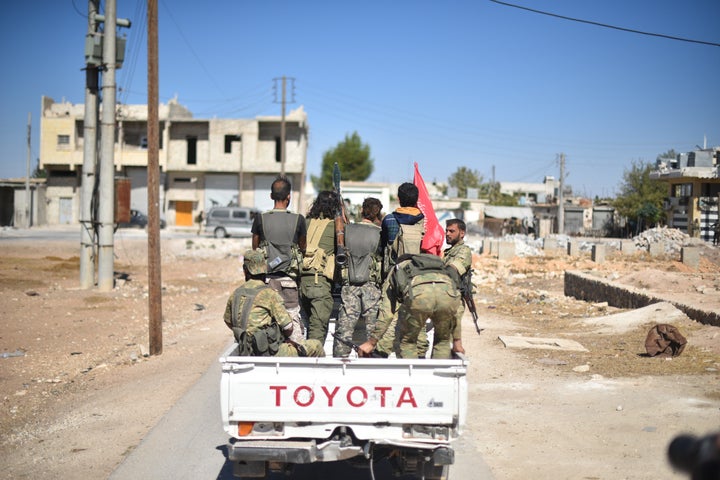 Syrian rebel fighters pushed ISIS militants out of the northern Syrian town of Dabiq on Sunday, forcing the extremist group to give up ground that is central to its propaganda and apocalyptic ideology.
Dabiq had a pre-war population of only a few thousand people, and is of little military value in terms of strategic location or resources. The role of Dabiq in certain end-of-times prophecies, however, gave the town special importance for ISIS.
Dabiq is where Muslim armies are meant to defeat foreign crusaders in an immense battle before conquering Constantinople and eventually bringing about the end of the world, according to certain Islamic prophecies. ISIS holds this apocalyptic narrative as an explicit part of its ideology, and one that it has increasingly promoted since the group captured Dabiq amid its rapid growth in 2014.
The Dabiq narrative appears frequently in ISIS propaganda. The group named its magazine after the town and filmed a number of its beheading and hostage videos there.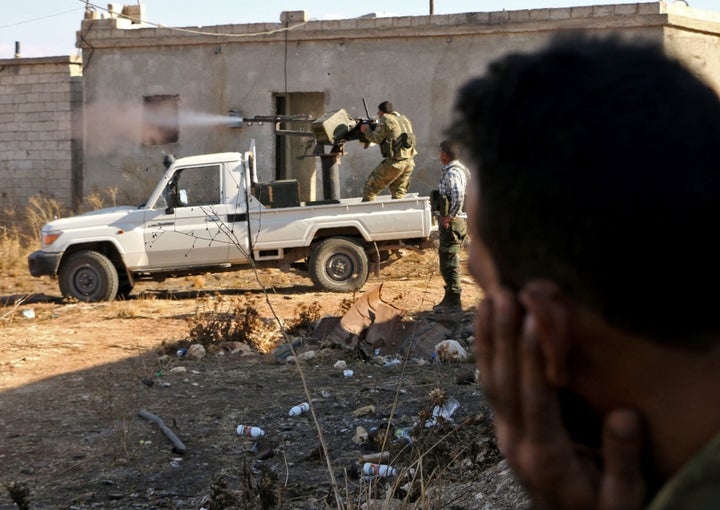 Losing Dabiq poses some obvious problems for ISIS. The image of Turkish-backed Syrian rebels sweeping into the town in Toyota trucks as ISIS militants flee doesn't square with the grand vision of a victorious battle signaling the end of times.
"ISIS has argued that people should join its movement because it is successful and victorious. Its opponents can now argue that ISIS ran away from a battle that its ideologues have characterized as the most important moment in religious history," J.M. Berger, author of ISIS: State of Terror, told The WorldPost.
The defeat is the latest blow to ISIS' "lasting and expanding" description of its self-proclaimed caliphate. The group has suffered significant losses both in territory and leadership since the beginning of last year. Along with Dabiq, the group has been pushed out of much of northern Syria and key cities in Iraq. A massive U.S.-backed offensive to take back Mosul, the largest city still under ISIS control, is expected to start soon.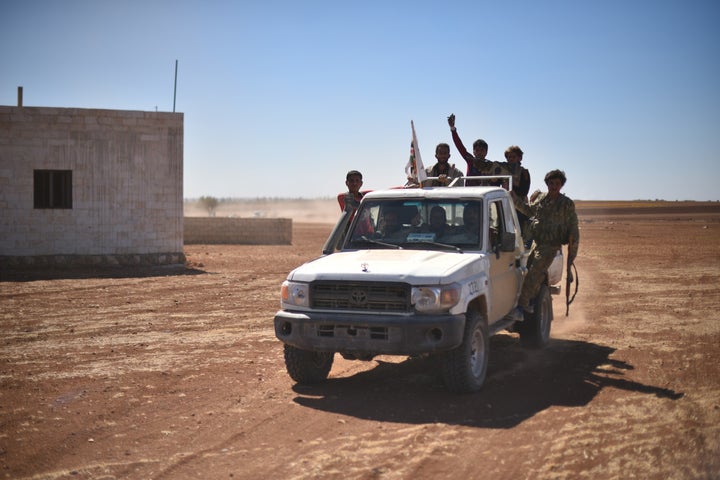 ISIS attempted to downplay the impending loss of Dabiq last week, saying in its newsletter that this was not the prophesied battle ― which is yet to come. But this is at odds with the group's rhetoric during its expansion in 2014, which claimed that the final battle was quickly approaching.
The group's reaction to losing Dabiq is similar to the way many doomsday cults react when their comet or flood or other world-ending disaster doesn't materialize. Rather than admit that their prophecy has failed, these groups and leaders tend to retrofit their ideas to resolve any contradictions as quickly as possible.
"They've gone back to prophecy to try to find ways to cope with the cognitive dissonance," said Will McCants, author of The ISIS Apocalypse.
"You could say they are doing so cynically, but you could also say that this is what apocalyptically-minded people do ― they are constantly shifting when circumstances don't play out the way they expect."
The loss will likely have a divisive effect on ISIS followers, McCants predicted. Although some supporters will be inclined to disassociate themselves from ISIS as its narrative begins to fall apart, there are also those who will see this as a challenge to overcome and harden their belief.
"They will frame it as a test for the sincerity of the believer: can you hold on when things aren't going well? Can you hold on when it looks like prophecy hasn't been fulfilled?" McCants said.
"But that is the language of defeat; it's not the language of conquest and victory that they were using two years ago."
Sign up for the HuffPost Must Reads newsletter. Each Sunday, we will bring you the best original reporting, longform writing and breaking news from The Huffington Post and around the web, plus behind-the-scenes looks at how it's all made. Click here to sign up!