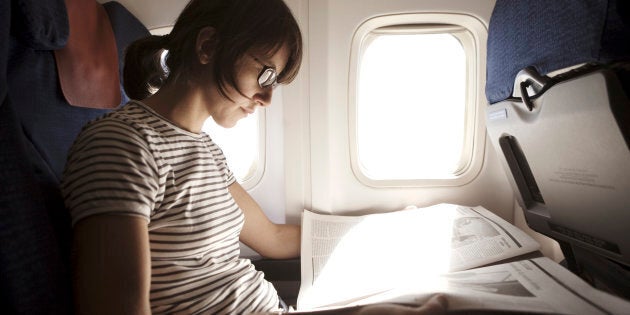 Have you ever had to crane your neck just to glimpse a sliver of skyline from the airplane window right next to your seat? It's frustrating when your window seat offers more wall than window.
Well, there's a reason your airplane seat is woefully misaligned with the windows. And it has everything to do with the airline greed.
Vlogger Simon Whistler tackled this issue on the "Today I Found Out" YouTube channel. It turns out that airplanes are designed with general row positioning and spacing recommendations that align with the airplane windows. However, airlines rarely follow those recommendations. And the resulting misalignment has to do how they tinker with seat size and seat pitch. Watch the video above to learn why your seat isn't where it should be.