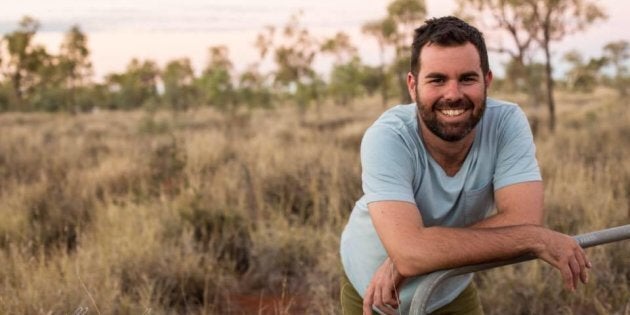 "Madam Speaker, I am young, I am gay, I am black, a true blue Territorian... I am eternally proud of who I am and where I come from. I own it and wear it with pride."
These were the words from Northern Territorian Labor MP, Chansey Paech, on Tuesday as the 28-year-old delivered his maiden speech in the Territory's 13th Parliament.
But for young indigenous and LGBTIQ Australians lacking such confidence, the newly elected member for Namatjira has some further words of consolation. He hasn't always stood so tall.
"Quite often people talk about having pride and, for me, that has come with time but it has also come with my journey of exploring who I am and growing," Paech told HuffPost Australia.
"Don't ever let anyone question or tell you who you are because no one has the right to do that. You are your own person and you create your own destiny.
"But don't be afraid to talk to people. Find those people who you can trust. And believe in yourself."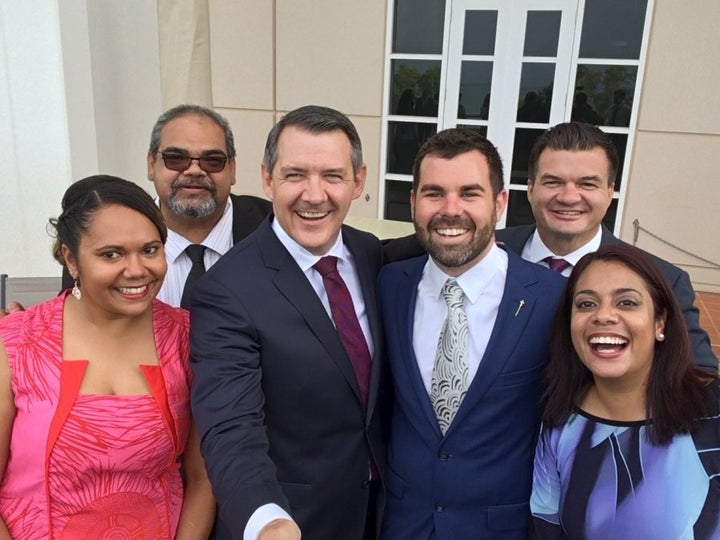 The NT Labor politician said there is "no mould" for young Aussies coming out. For some it's easy, for other's it's difficult and for Paech, when he came out about a decade ago, it was the former.
Whether confiding in a health professional, a family member or a friend first, it all comes down to what feels right, the NT politician said.
"You don't have to do it all in one hit," Paech told HuffPost Australia.
The 28-year-old, who has three brothers and three sisters, said he told his family first in gradual stages followed by his friends.
"I always knew I was gay. I've always been gay. I've always never really had to think about it, and was never pressured into it," Paech said.
"I've grown up in a unique environment with supportive parents, and like every young fella does in regional parts of Australia I had horses, motorbikes and go karts but at times I also had teddy bears."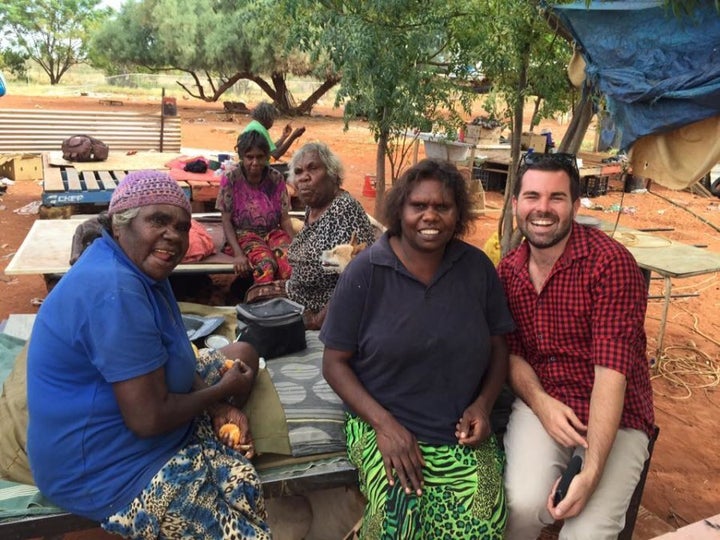 Paech -- whose mother is aboriginal and father is from a German migrant family -- grew up in Alice Springs and is equally passionate about creating economic equality within the Northern Territory as well as social equality.
He is pushing for more roads to help local businesses, the agricultural sector and tourism flourish across the mainly rural electorate, which he describes as the "Territory's most vibrant and diverse seat".
"Some people in Namatjira are the most disadvantaged people in the country and I don't take that lightly," Praech said.
The NT Labor MP said the country collectively "dodged a massive bullet" when the plebiscite bill was blocked and is "hopeful" a free vote will deliver same-sex marriage before the next election.
Paech isn't the first indigenous parliamentarian to make a moving speech this year. When the new Federal Parliament commenced in August, Linda Burney said she would not be "stereotyped or pigeon-holed" as the first indigenous woman elected to the House of Representatives.
The Northern Territory has sent a clear message to the nation that regardless of your sexuality, religion or race, we vote based on the work you will do... we voted because we believe they are the best person for the job.Chansey Paech
Paech said indigenous representation in politics is currently at a "great starting point", with five indigenous Labor and independent parliamentarians in the Northern Territory "showing that aboriginal people are proud, are here, are competent at being members of the legislative assembly".
"Since my maiden speech I have received overwhelming support and not just from my gay brothers and sisters throughout the country," Paech said.
"I have had messages from pastoralists in my electorate, non-indigenous people in my electorate.. saying we don't care what your sexuality is, we voted for you because you'll look after us.
"The Northern Territory has sent a clear message to the nation that regardless of your sexuality, religion or race, we vote based on the work you will do... we vote because we believe you are the best person for the job."
And it has only left Paech more proud.