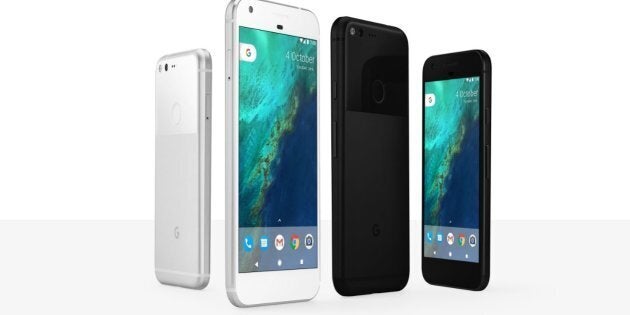 The guys are Google are launching their latest handset offering in Australia on Thursday. Named 'Pixel', the phone boasts a bunch of cool features that the everyday user will find useful.
Google Assistant (their version of Siri) speaks Aussie slang. You can use terms like servo (service station), arvo (this afternoon) and sanga (sandwich) and she'll know what you're on about. Even better, she's across traditional Aboriginal place names too -- never get stuck trying to verbally ask for directions to Woolloomooloo or Yallingup again.
The camera is super impressive. So much so that it received the highest rating for a phone camera ever. DxOMark (the guys who rate this stuff) gave it a 89 -- higher than any other phone camera to date.

It's crazy good in low light (colours look bright even when it's dark) and really good in bright light, too. The 'Smart Burst' feature takes a bunch of pics when someone or something is moving (pet lovers, rejoice!) and then Google tells you which shot it thinks is the winner (or you can turn them all into a GIF).
Video is good, too -- the stabilisation tool lets you film smooth footage, even if your hand isn't steady (or you're in a moving vehicle).
It's also been designed for super speedy selfies (say that three times fast). Double tap the Power Button on the side and the camera is ready. Shake the phone twice and it flips the camera to selfie mode -- ace if you've got a drink or baby in the other hand.
One of the most handy features is the free unlimited storage for photos and videos -- at full resolution! That includes 4K videos shot on the phone and means you'll never get that annoying 'storage full' notification ever again.
Because you can now store so many pics (meaning you'll probably have lots) they've made searching for old shots really easy. Instead of scrolling endlessly you can use keywords to search (like 'me red shirt' or 'Bob in Canada" and it'll find the photo you're referring to).
The handset is also Virtual Reality ready -- you can watch full length movies with the headwear (called 'Daydream View' and available in November) and the software used to match the speed at which your head moves is so quick it really feels like you're in the scene.
Because Google has identified one of the biggest barriers to switching phones is people's perception that it's too hard or their messages, contacts and photos will be lost, they've devised a new tool which seamlessly transfers everything from your old phone to the new one. There's also a 24/7 customer care line for trouble shooting.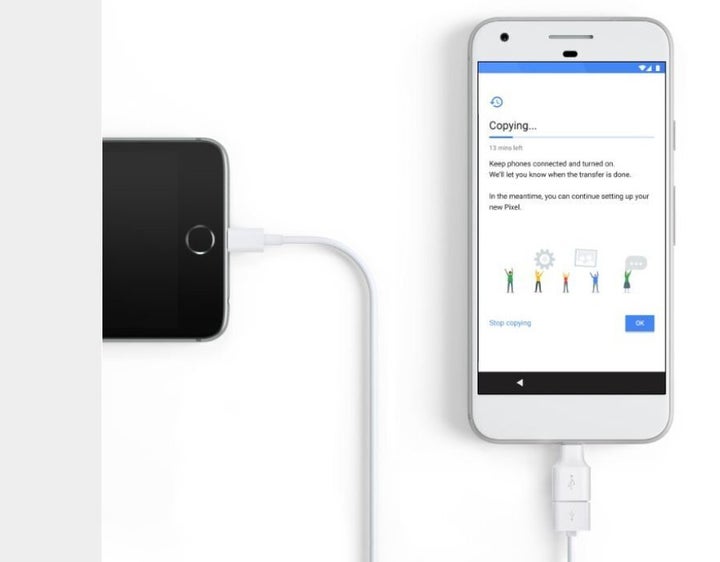 Pixel is out in Australia on Thursday the 20th, exclusively with Telstra (and JB Hi Fi). It's available in two colours -- Very Silver and Quite Black. There's also two sizes, the Pixel and the Pixel XL. Prices start at $1079.
Click below to follow HuffPost Australia on Snapchat!