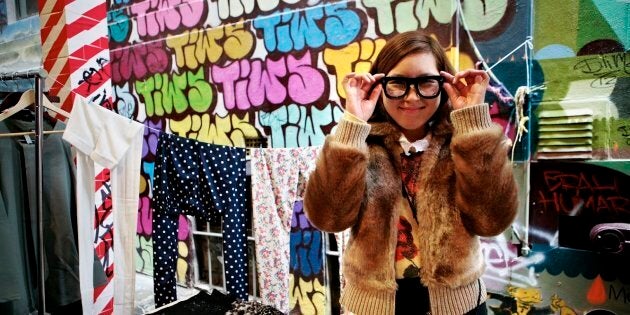 Hoarders and bargain hunters, rejoice. Australia's biggest day of selling 'GOOD STUFF' is back and ready to roll this weekend.
The Garage Sale Trail is a nationwide garage sale and not-for-profit community enterprise born out of an idea to combat illegal dumping around Bondi Beach.
Each year, we want to draw attention to what we all use, what we can reuse and the impact that we have on the planet.
Last year, the Huffington Post Australia spoke to organiser Darryl Nichols about the beginnings of the campaign. We asked his partner and founder Andrew Valder what we can expect in 2016.
"It is crazy to think how far the Garage Sale Trail has come since 2010," Andrew Valder told the Huffington Post Australia.
"In that first year, it happened in one suburb. Fast forward six years and there are 15,000 garage sales and stalls happening on Saturday."
From promises of baked goods to funky tunes and rules around haggling, here's how buyers and sellers should prepare for the biggest garage sale of the year.
SELLERS
If you're looking to join the 15,000 others hosting a garage sale this Saturday, register your sale online. This allows shoppers to locate your sale and browse or search through sales nearby.
Valder's advice? Give your sale a spunky name. "It is all about being mischievous with your name to get some attention," Valder said.
Promote your garage sale -- we're talking flyers, posters and, of course, social media -- and start clearing out those cupboards.
On the day:
When it comes to luring shoppers, presentation is key.
"If your sale looks inviting, and your stuff is well sorted and organised, then it goes really well," Valder said.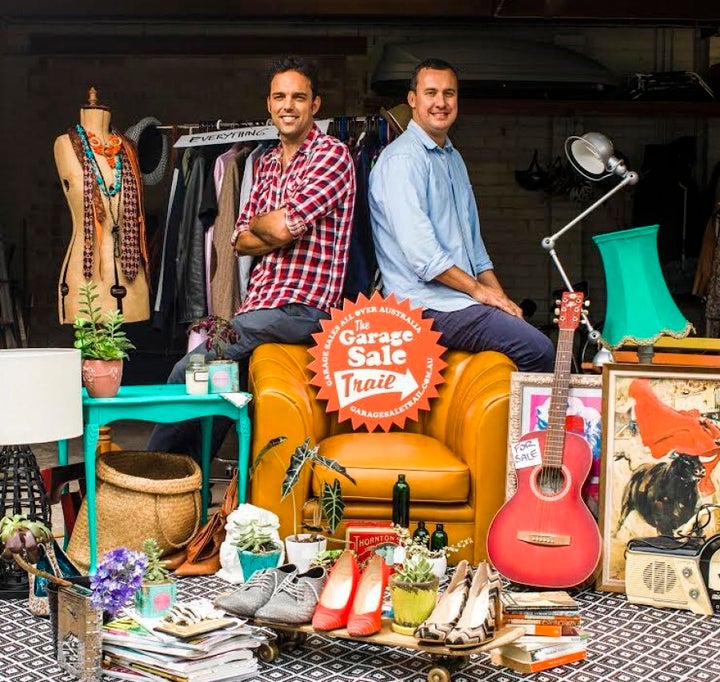 "We've seen people have lots of fun to entice people in -- whether it is the lure of refreshments or the enticements of freshly baked goods."
Or, if you're really in the mood, follow in the footsteps of Melbourne seller Granny Shirl who sings shoppers the Collingwood football club song with every purchase (whether they want it or not).
"This is a community event. It's about getting into the spirit of it and being real, so give people something to connect with," Valder said.
When it comes to what sells, he recommends branded items -- from clothes to home wares -- at bargain prices.
"Women are the predominant shoppers. So vintage clothes and vinyl sales go well on the trail."
And the old tell tale remains: "You can safely assume that cruddy old kids' clothes that aren't far away from rag status will be packed up by the end of the day," Valder said.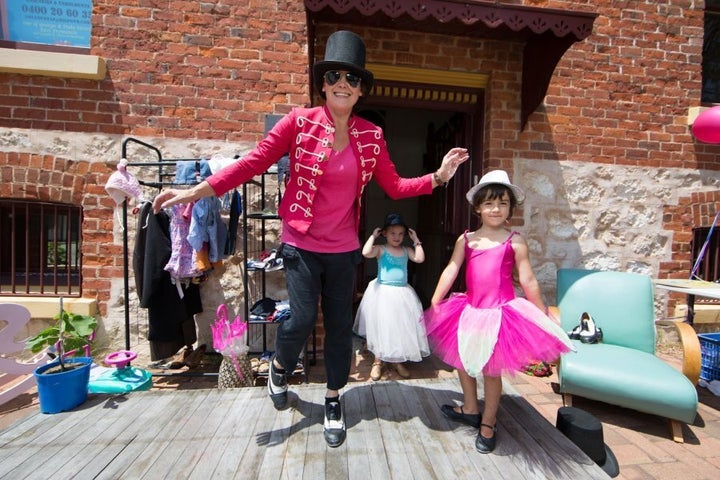 SHOPPERS
On the day:
If you're a regular shopper looking for a fun way to spend your Saturday and nab a bargain, Valder recommends doing your research.
"There are so many sales, so hop on to the website and see who is selling nearby (or search for what you are looking for)."
Haggling is the DNA of all garage sales!
To make things simple, set up a treasure trail and the guys behind the Garage Sale Trail will navigate your day for you. Easy.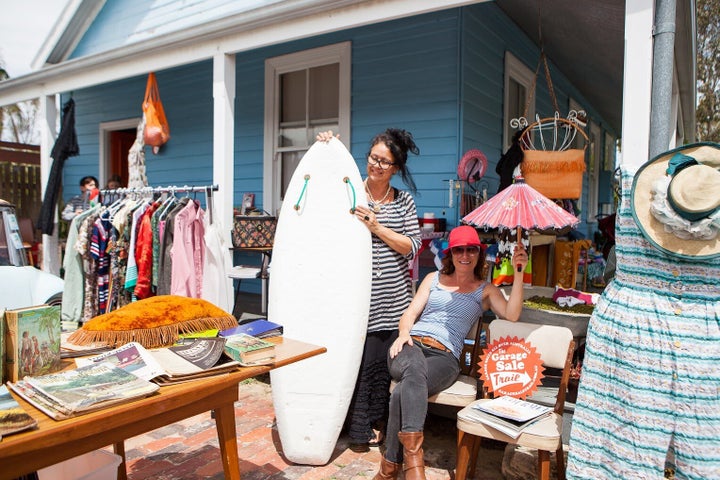 When perusing, don't be afraid to haggle.
"Haggling is the DNA of all garage sales!" Valder said.
"But there is a limit. We encourage every self-respecting seller to let shoppers know what that limit is."
Beyond decluttering and picking up your new summer wardrobe, Valder's message is an important one: "Each year, we want to draw attention to what we all use, what we can reuse and the impact that we have on the planet."
Let's not lose sight of that.
Click below to follow HuffPost Australia on Snapchat!