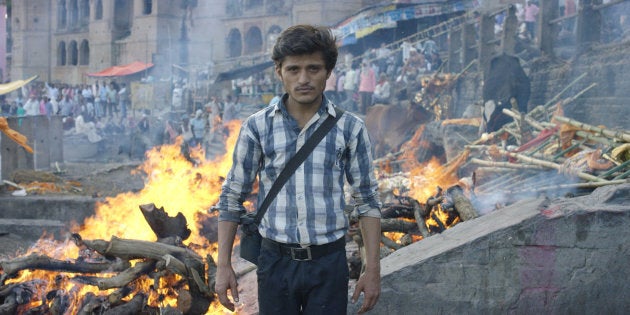 On a recent assignment, Australian photographer Stephen Dupont found himself at a dead man's party.
Stepping into the luminous light of Varanasi, the holiest place for Hindus in India to be cremated, he watched as a burning ritual took place on the riverfront steps.
"They paraded the bodies -- beautifully wrapped in gold-woven saris -- as they chanted and danced," Stephen Dupont told The Huffington Post Australia.
I'm very aware of my subjects. You don't take pictures, you're given them.
"To die or to be cremated in Varanasi is the ultimate departure. Hindus do not look at death like we do -- they celebrate it, they honour the dead and then they send them off in this way."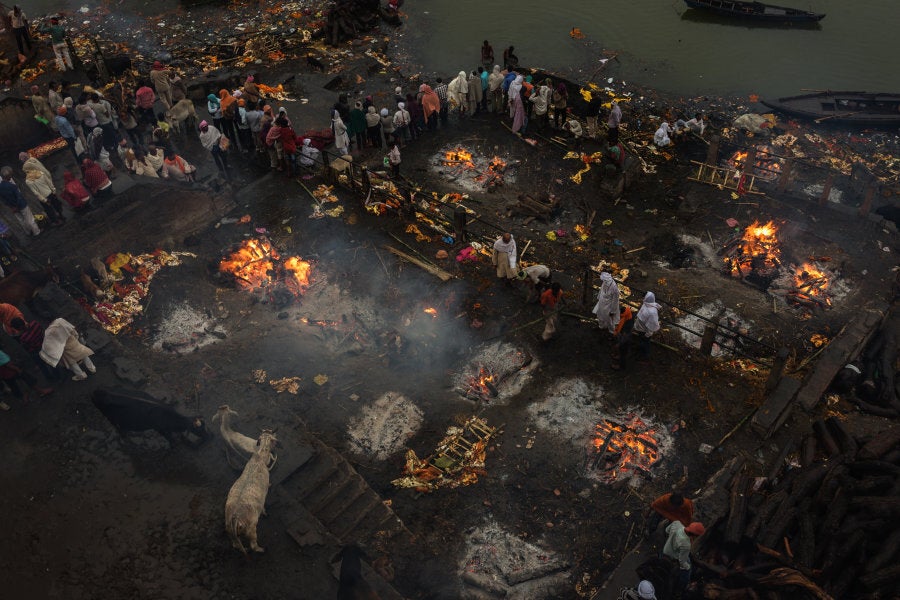 Dupont, from Sydney, has long held a fascination with death and dying.
With a career that has spanned over three decades -- and has seen him document the lives of fragile cultures within the world's most hostile locations -- this began in the emergency ward at Liverpool Hospital in western Sydney.
"This was my first photo essay and it introduced me to death," Dupont said.
"It was the first time I had seen a dead body, the first time I had seen that kind of trauma. Since then, the whole theme of death has popped in and out of my life -- it has not been something that has been premeditated."
Dupont is internationally-acclaimed for his time spent capturing war zones in Afghanistan -- a stage of his life and work through which death has had a lingering presence. Travelling solo to Afghanistan in 1993, his photographs over two decades emerged from a raw-felt connection with the Afghan people as he immersed himself in their suffering.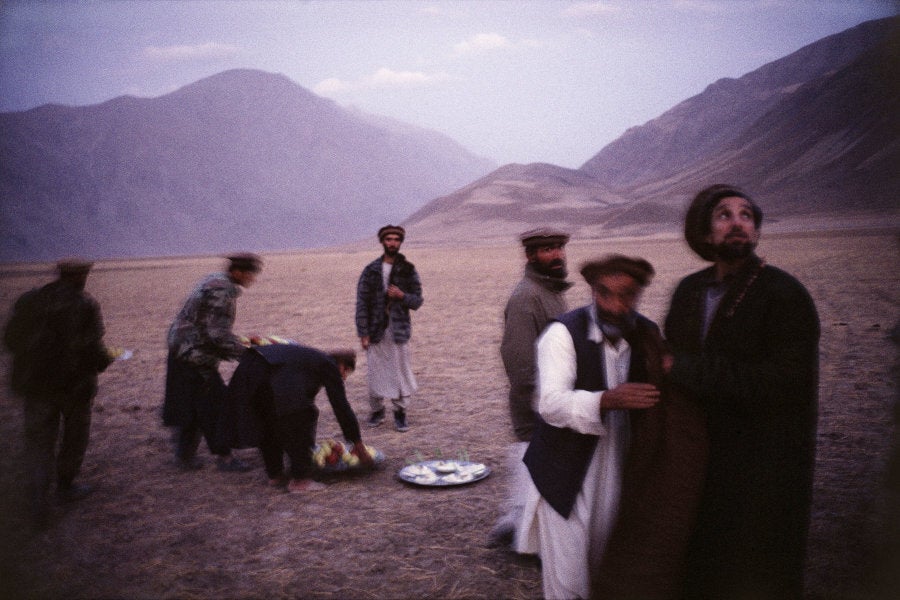 And it brought him to the brink of death. Dupont survived a suicide bombing in 2008 while travelling with an Afghan opium eradiction team near Jalabad in eastern Afghanistan.
Years later, in 2015, he returned to Liverpool Hospital to mourn his mother's passing.
"I found myself back to where it all began. My mother is there, dead in hospital, and I'm starting to look at mortality through this incident involving the closest person in my life," Dupont said.
"For so long, my lens had been peering down on the dead. I started thinking, 'where can I take this journey next and confront this theme?'"
Death is legacy. It should be seen as a memory when the doors close.
Dupont is launching a new photography series, 'Tales By Light', in collaboration with Canon Australia. In his episode, he presents a less morbid view of death and dying.
"This projects aim to see death differently -- to not just be traumatised by war, famine and natural disaster, but to be open to it as a legacy."
Capturing the cultural rituals surrounding death and rebirth, Dupont's journey has taken him from the burning pits of Varanasi to the deserts of Namibia.
And it has moved his exploration beyond the philosophical.
"I'm interested in industrial death, in environmental death and the decay of our disappearing worlds," Dupont said.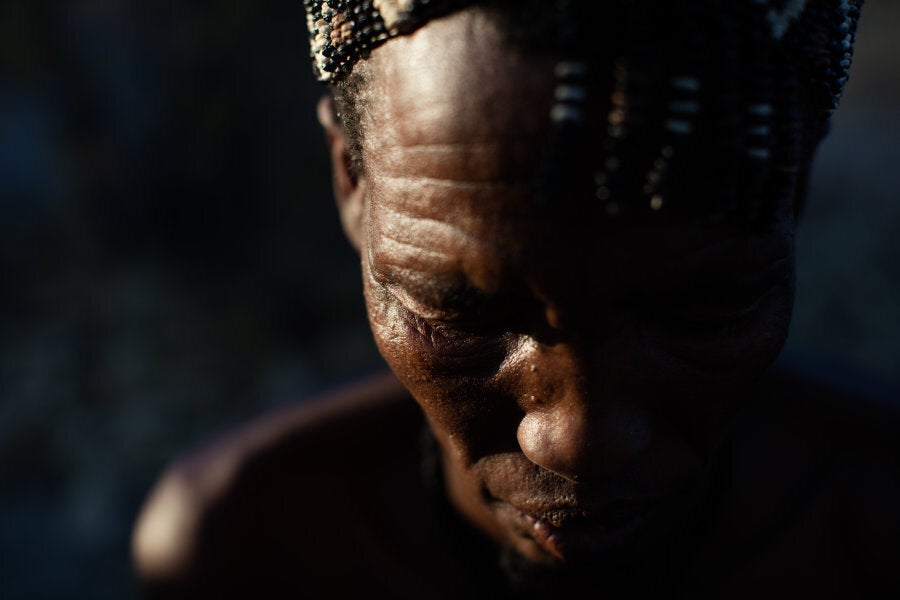 "From my trip in Namibia (also in this episode), I look at how towns have literally been taken over by environmental erosion, and how these ghost towns are dissolving into the landscape."
Planning his upcoming trip to the annual Day of the Dead festival in Mexico, Dupont says his approach is simple.
"I'm very aware of my subjects...you don't take pictures, you're given them," he said.
"It's all about allowing people to be in their space, understanding distance and when to move in. In return, by letting that happen naturally around you, you end up capturing the closest thing to honesty.
"That's why photography is so powerful."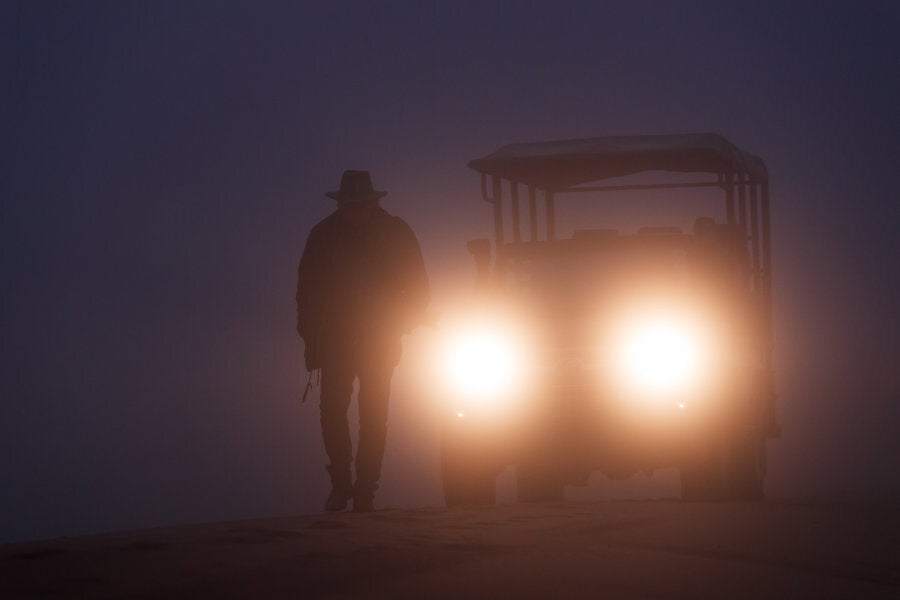 Tales By Light airs on National Geographic on Tuesday October 25.
Click below to follow HuffPost Australia on Snapchat!