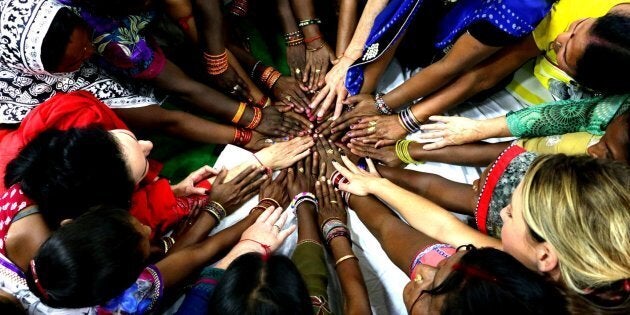 In a world obsessed with overnight startup sensations and the latest article to go viral on LinkedIn, participating in meaningful leadership development with real life connections often gets pushed aside.
Who needs an entire day (or gasp TWO!) out of the office to work on your personal self when you can watch a TED talk or download a podcast?
Though if you asked some of Australia's top executives you'd find they have a very different outlook.
Olivia Ruello, CEO of Business Chicks explains how four years ago her company partnered with The Hunger Project to launch The Business Chicks Immersion and Leadership Program where participants immerse themselves in some of the world's poorest and marginalised communities, to witness women take part in a deeply impactful transformation.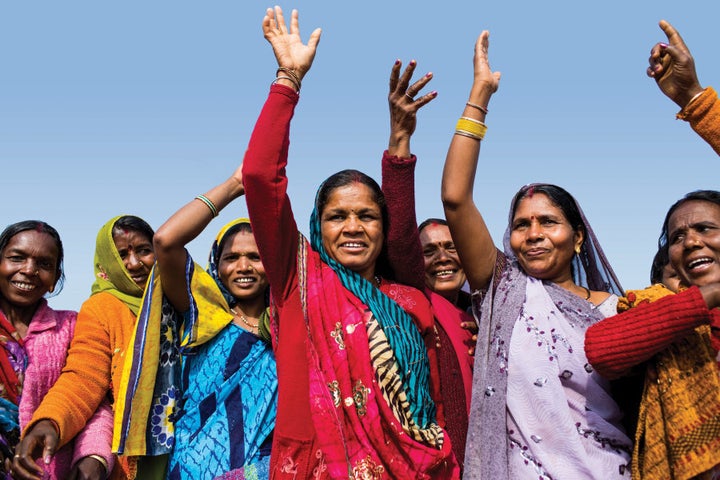 "Often the women are illiterate, have never been in a training environment before and many have had to get permission from their husband to attend," Ruello told The Huffington Post Australia.
These workshops, lead by The Hunger Project use song, dance and interpretation to get women to really shift their mindset around possibility through sharing their hopes, dreams and fears.
"Ninety percent of women I've met are hopeful. Yes, they are poor and yes, kids might be malnourished but it doesn't mean they have stopped wanting the best for their children and their communities," Ruello said.
Ruello is among a group of Australian women to become ambassadors for a new initiative from The Hunger Project called "Unleashed Women", mobilising Australian women to empower each other and end hunger globally by 2030.
The initiative asks Australian women who want to make a difference to raise funds which will be directed into community initiatives in India, Latin America, rural Africa and Bangladesh.
Ruello, who has visited India three times to take part in these workshops said each time it is like a " powerful unleashing of spirit."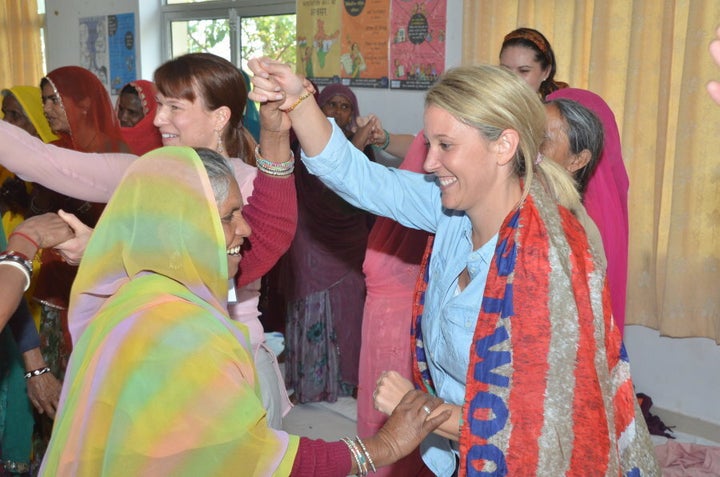 "When you meet people who have hope, that's very contagious. Of course there are always moments of sadness but mostly, it's women from opposite sides of the world realising there is hope for humanity," Ruello said.
The concept of these workshops is simple: set a vision, commit to it and take action.
"This is something that's really lacking in corporate Australia. But these women are so steadfast in their vision and have a special ability to engage everyone in the community to feel like they are part of that," Ruello said.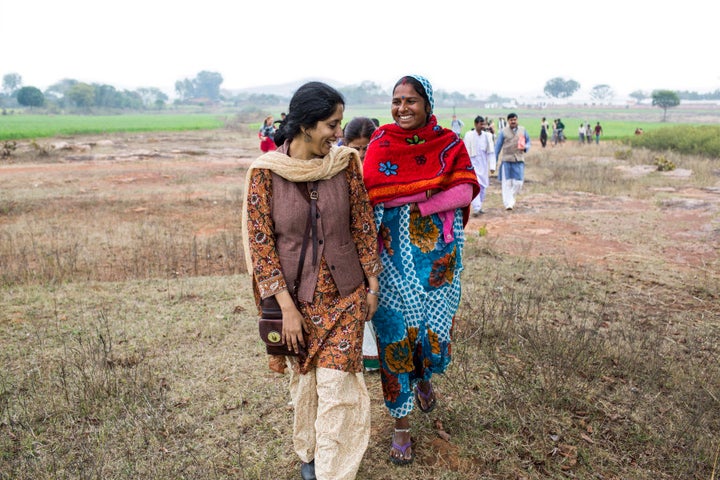 "From a management perspective the minute you get engagement and buy-in from your team you're able to actually influence change and achieve outcomes," Ruello said.
Perhaps the most significant takeaway however, is how such an experience can give someone a renewed sense of self.
"I passionately believe that professional development cannot happen without first developing the person," Ruello said.
Click below to follow HuffPost Australia on Snapchat!