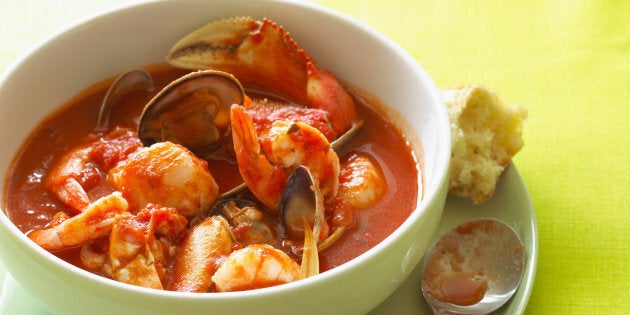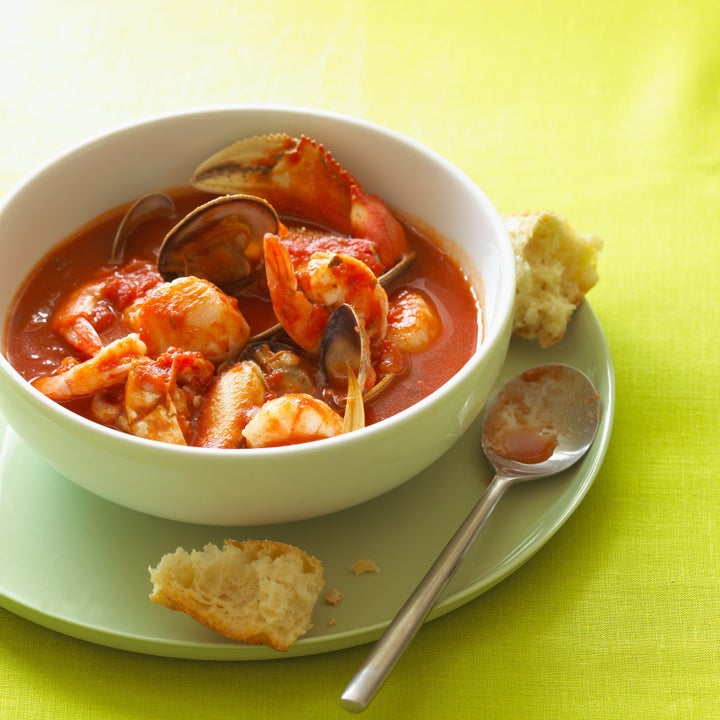 Slow cooker season is definitely the best time of year. But for some reason, we never try to cook seafood in our slow cookers. Maybe it's because we know seafood is delicate, requiring short cooking times and lots of attention. If it's not treated right, seafood can become rubbery very quickly.
But contrary to what you might think, slow-cooked seafood can be a revelation. There are some do's and don'ts that'll help you get on the right path. Read them now and then go slow cook your next seafood feast.
1. Seafood stew is the best way to go.
The slow cooker is a stewing master, and let's be honest, seafood stew is the best thing to meet the soup bowl. We're talking cioppino at the end of a long work day, waiting for you when you get home. The slow cooker is a dream at taking lots of flavors and melding them together into one delightful meal, and that's exactly what seafood stew needs.
Here's a version of seafood stew that you can make in the slow cooker.
2. Salmon is a winner in the slow cooker.
Especially if you need to cook for a lot of people. You can layer the filets on top of each other, with parchment in between to keep them from sticking to each other. The parchment also makes the tender filets easy to lift out of the slow cooker bowl once cooked and tender. Cook on low for 1-2 hours for the best results. (Other thinner filets, on the other hand, might fall apart too easily.)
Here's a simple salmon recipe you can make in the slow cooker.
3. Consider skipping the clams and mussels.
They don't always fair well in the slow cooker, and by that we mean they can all too easily become rubbery and unpleasant. While it can be done (see the seafood stew above), our feeling is don't bother, because the whole point of the slow cooker is ease.
4. Add the seafood at the last minute. Fish and seafood doesn't typically take a long time to cook. So if you're making something like a stew, allow the slow cooker to do its magic on the aromatics and broth for 4-5 hours, and then add the seafood for the last 20-30 minutes until it's opaque and tender. This is the secret to great seafood meals cooked in your slow cooker.
Here's a low country shrimp boil you can make in the slow cooker.