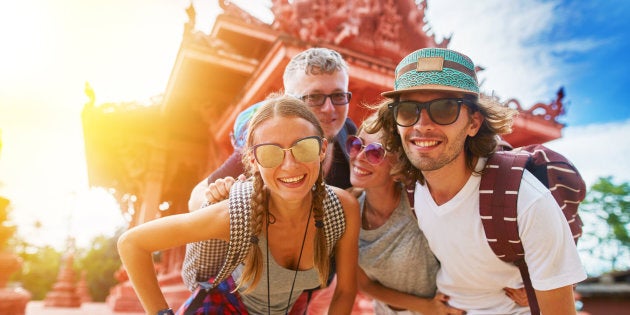 Thailand may be known to Aussies for its poolside bars, raucous kickboxing matches and cheeky nightlife but it's in a period of mourning over the death of His Majesty King Bhumibol Adulyadej.
In 2015-2016, Thailand was the fifth most popular destination for Australian travellers behind NZ, Indonesia, the US and the UK and for the next year, the mourning period will transform the South East Asian hot spot, especially in the coming month.
Events like the upcoming Socceroos vs Thailand World Cup qualifier will be subdued, some tourist attractions will be closed and Bangkok is expected to be congested with those wishing to pay their respects.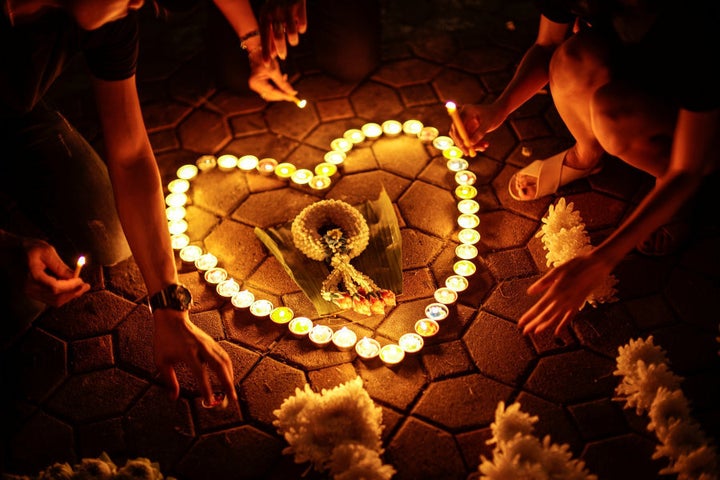 Yet for the cultural traveller, it's also an opportunity to witness a solemn tradition that has roots in Thailand's rich history of ruling families dating back to the Sukhothai Kingdom in 1200s.
What can I wear?
It's probably best to leave the bikinis and short shorts for the privacy of your villa. A Tourism Authority of Thailand spokesperson said mourners would be dressed in black or white clothing as a display of the reverence, and while tourists weren't expected to do so, they should "kindly wear appropriate and respectable attire in public".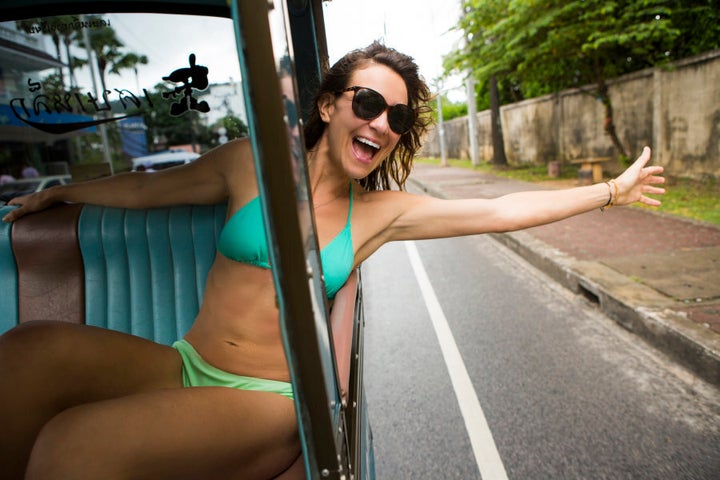 How about safety?
While the mourning period is set for the next year, Smartraveller said most disruptions would occur in the next 30 days. Many people will be travelling from the provinces to Bangkok to pay their respects this month, causing congestion in certain parts of the city.
What about full moon parties and the red light district?
Full moon parties are still planned in the coming month but the authority asked travellers to "refrain from any behaviour that may be interpreted as festive, disrespectful or disorderly".
If you're keen on heading out at night, the best advice is to do your partying while inside a club or bar.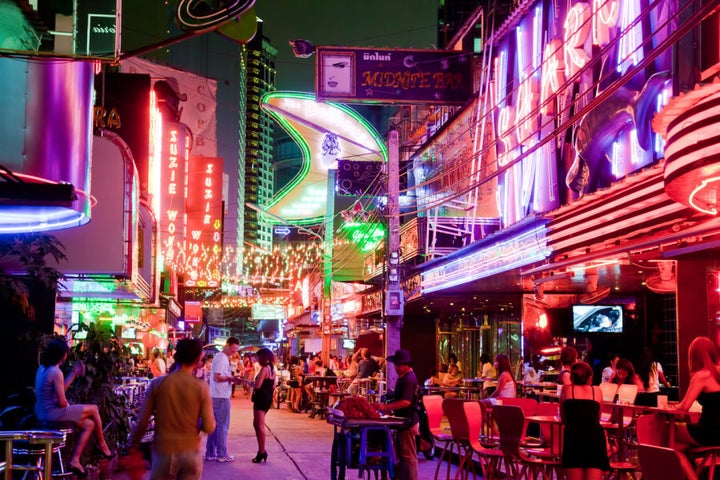 What's open and what's closed?

The Grand Palace and The Temple of the Emerald Buddha: Closed 14-31 October 2016

Wat Pho (The Temple of the Reclining Buddha):Open as usual

Wat Arun (The Temple of Dawn): Open as usual

National Museum Bangkok:Open as usual

The Queen's Gallery:Open as usual

Hellfire Pass Memorial Museum, Kanchanaburi:Open as usual

Ratchadamnoen Boxing Stadium:Closed 14-31 October 2016

Lumpinee Boxing Stadium Ramintra Bangkok:Closed 14-31 October 2016

The Alcazar Cabaret, Pattaya: Open as usual

Tiffany's Show, Pattaya:Open as usual

Muay Thai Live at Asiatique The Riverfront:Open as usual

Siam Niramit:Open as usual

Phuket Simon Cabaret:Open as usual

Calypso at Asiatique The Riverfront:Open as usual

Chiang Mai Walking Street on Wua Lai Road:Open as usual

Chiang Mai Walking Street on Ratchadamnoen Road:Open as usual

Chiang Mai Night Bazaar on Chang Khland Road:Open as usual