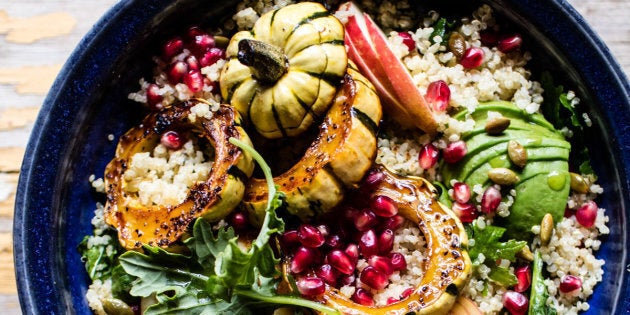 In the summer, eating salad is a given. It's hot. You don't want to cook. You hardly even want to eat. Summer salads help us get through the heat. But as soon as the temperature lowers, we drop salads from the list of options.
But don't you know that salads only get better in the fall?
Even though the weather makes you want to stick your face in a big bowl of mac and cheese, hold back. Fight those comfort food cravings with these healthy fall salads, inspired by the most beautiful seasonal produce. (Some of them even have indulgent ingredients, like bacon, in them ― just remember that it's all about balance.) We have just the ones you need right here.