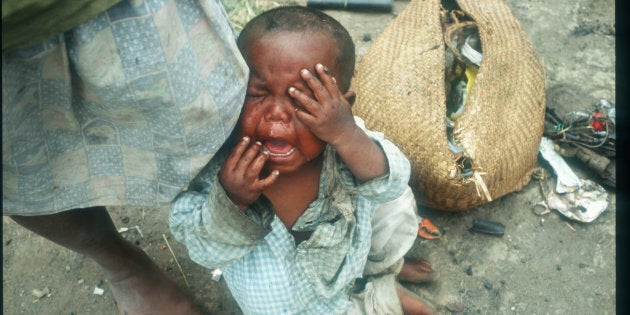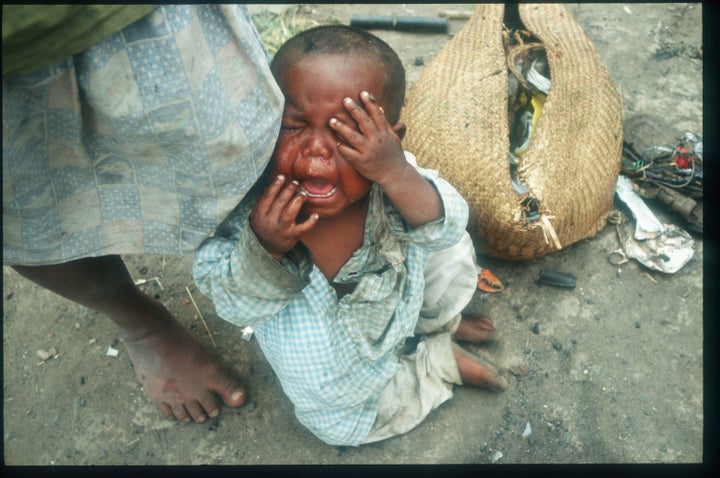 Even in good years, hunger is rife in Madagascar. More than 90 percent of its population lives below the poverty line, and nearly half of the country's children are chronically malnourished or stunted.
But three consecutive years of severe drought, widespread crop failure and water shortages have driven Madagascar to the brink of utter "catastrophe," United Nations agencies said last week.
More than half of the population in southern Madagascar, or around 850,000 people, are now experiencing "alarming" levels of hunger, according to the agencies. At least 20 percent of households in the region are on the verge of famine.
"These are people living on the very brink," Chris Nikoi, regional director of the U.N.'s World Food Programme, said Thursday in a statement. "Many have nothing but wild fruits to eat. We must act together now to save lives."
I met women who told me they had nothing to feed their babies except the fruit of the red cactus growing by the roadside.Ertharin Cousin, executive director of the UN's World Food Programme
The stories out of southern Madagascar are bleak: Children are being pulled out of school to look for food and water; 1 in 3 families has turned to "desperate measures" like begging and selling land to survive; and 4 in 10 households have eaten their vital seed stocks in desperation, leaving nothing for the upcoming planting season.
"I met women who told me they had nothing to feed their babies except the fruit of the red cactus growing by the roadside," Ertharin Cousin, WFP's executive director, said last week after visiting some of the country's worst-hit areas.
Red cactus fruit is said to cause severe constipation, but the Inter Press Service reports that thousands of Malagasy children have been living off the wild fruit.
"I have never experienced this kind of hunger," Rasoanandeasana Emillienne, a local farmer with four children, told the news outlet in June. "We are taking one day at a time because who knows what will happen if the rains do not return."
This is the third year in a row that Madagascar has struggled with failed crops and water scarcity. The next harvest is not expected until March, reports Al-Jazeera.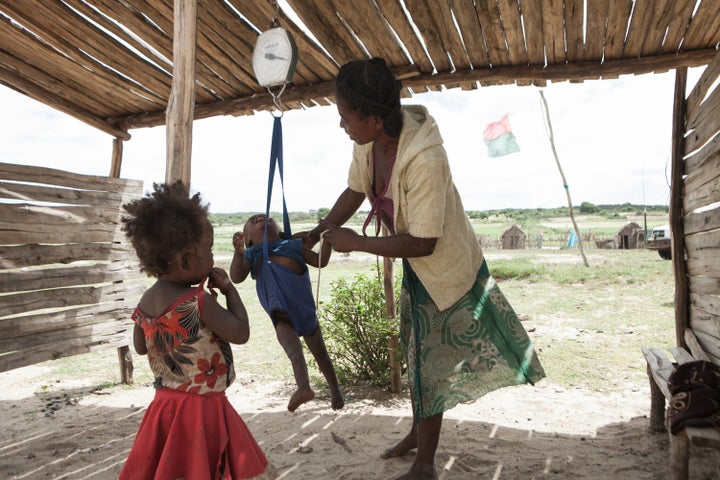 Last week, the WFP, together with the U.N. Food and Agriculture Organization and UNICEF, said it needs more than $140 million to support efforts to bring food and assistance to starving Malagasy communities. This includes the treatment of malnutrition in over 200,000 pregnant women, nursing mothers and children under the age of 5.
"The situation is extremely worrying," Cousin said. "The hunger and malnutrition we're seeing is the result of three years of ruined harvests. We must receive the necessary funding to respond before it's too late."
Climate change, exacerbated by an especially powerful El Nino, has been blamed for aggravating dry conditions and reducing crop production not just in Madagascar, but across the southern African region. An estimated 14 million people in countries including Malawai, Namibia, Botswana, Zimbabwe, Lesotho and South Africa are currently facing hunger due to drought.
"It's becoming common knowledge now that we will experience droughts [in Africa] much more," Beatrice Mwangi, a director at humanitarian organization World Vision, told The Guardian earlier this year. "In the past it was one big drought every 10 years, then it came to one drought every five years, and now the trends are showing that it will be one every three to five years. So we are in a crisis alright, that is true."