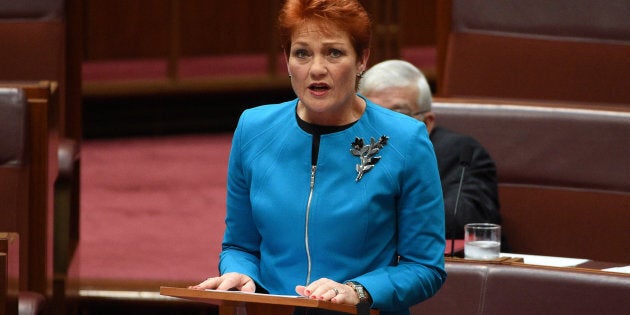 A new poll shows Australians don't oppose Muslim migration as much as previously thought, with a clear majority supporting Muslims and refugees immigrating Down Under.
Essential found just 40 percent of people opposed a ban on Muslim immigration. Of the supporters, 40 percent claimed Muslims "do not integrate into Australian society", 27 percent cited "terrorist threat", and 22 percent said: "They do not share our values".
"The result floored me," said Peter Lewis, Essential's executive director, in a piece in The Guardian. He said the company ran the numbers twice, so unexpected was the result.
However, a new poll by Roy Morgan returned a vastly different result. Data released on Tuesday showed that 58 percent of Australians support Muslim migration, compared to 33 percent opposing. In addition, 66 percent supported refugee immigration and just 25 percent opposed, 74 percent supported family reunion immigration, and 77 percent supported skilled migrant immigration. The poll notes that support for Muslim immigration is down seven percent from the 65 percent support it had in October 2015
Roy Morgan polled 656 people between October 18 and 20.
Breaking things down on a party basis, 51 percent of Coalition supporters, 67 percent of Labor supporters, 88 percent of Greens supporters and 58 percent of independent/others supporters backed Muslim immigration. Perhaps not surprisingly, a huge 87 percent of supporters of One Nation -- whose leader Pauline Hanson has long called for a ban on Muslim immigration, including in her maiden speech -- opposed Muslim migration.
More broadly on immigration, 40 percent of Australians say immigration levels should stay the same while 21 percent say it should be increased. Just over one-third say the level of immigration should be reduced; that includes 92 percent of One Nation voters.
Three-fifths, 59 percent, of LNP supporters support asylum seeker immigration, with 70 percent of Labor and 91 percent of Greens voters also supporting.
However, Roy Morgan said the poll results show less welcoming attitudes to immigration than in previous similar surveys. A total of 32 percent of voters said immigrants are changing Australia's culture for the worse, compared to 31 percent this time last year and 30 percent in July 2010. There is also less support for Australia's population to grow beyond 35 million.
"Today's Roy Morgan survey results are in stark contrast to a well-publicised poll conducted by Essential Research in September which showed one-in-two Australians (49 percent) would support a ban on Muslim immigration compared to 40 percent of Australians that would oppose such a ban," said Gary Morgan.
"However, a number of questions relating to immigration, and the ideal size for Australia, there has been a shift away from supporting growth and immigration over the last year. This is not back to the levels recorded in 2010 but does give a clear sense that Australians are becoming less open to immigration," said Gary Morgan.