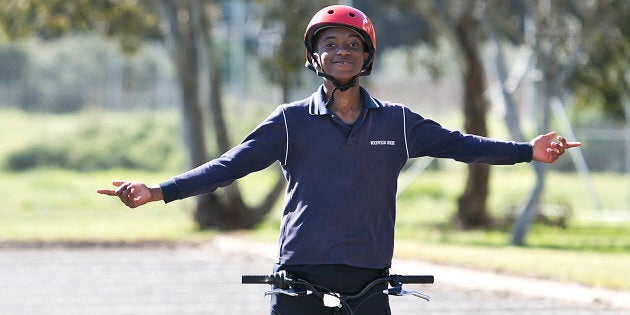 If you can think back far enough, there once was a time where our only care in the world was whether you could fit in a bike ride with friends before mum calls you for dinner.
In more recent times we have Netflix's recent supernatural hit, Stranger Things, to take us back to those suburban streets and remind us of our favourite past time that once was.
But where have all the bikes gone?
"We've been seeing this decline in bike riding among teens for decades and when we do the research, the barrier isn't young people themselves," Craig Richards, CEO of not-for-profit organisation Bicycle Network, told The Huffington Post Australia.
According to a recent Active Health Kids report, Australia is facing a 42 percent decline in young people's participation in active transport.
"Kids have always loved the adventure of hopping on a bike and riding to school. It often comes down to parent's safety concerns around traffic and stranger danger," Richards said.
His organisation is taking steps to change that.
On Wednesday, the Happiness Cycle, a community program run by Coca-Cola in partnership with the Bicycle Network, will ride through Fairfield in Sydney's west and deliver its 10,000th free bike to a deserving Australian teen.
"It is an exciting moment when we hand over the bikes," Richards said.
"It might seem simple to some, but in the days of mobile phones and computer games, a bike is still a coveted item for young people -- and it certainly is not within reach in some of the communities that we visit."
The Happiness Cycle is a national program that motivates young people across the country to hop on a bike. Now in its third year, the it has visited 34 communities across the country -- from Sydney's Fairfield to Logan in Brisbane -- delivering bikes, helmets, lock and lights as well a lesson in safe cycling.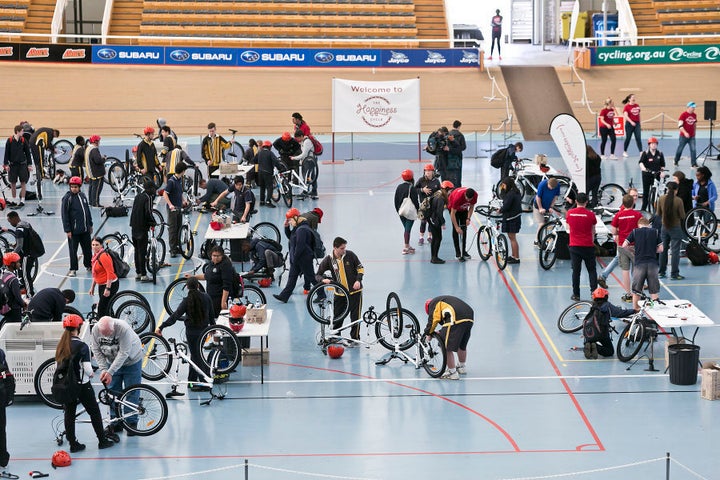 "On the day, we teach them how to partially assemble their new bike along with how to ride and look after it," Richards said.
Three years on, Richards has seen children reaping the benefits.
"Bike riding has always been a huge part of growing up and it provides such important life skills. Not only is it good for young peoples' health, it teaches them how to deal with risk behaviour, social mobility and their own independence," Richards said.
'For many of the communities that we visit, particularly in lower socioeconomic areas, we are giving kids access to a bike that they otherwise wouldn't have had.
"And there's no greater joy than that."
Click below to follow HuffPost Australia on Snapchat!