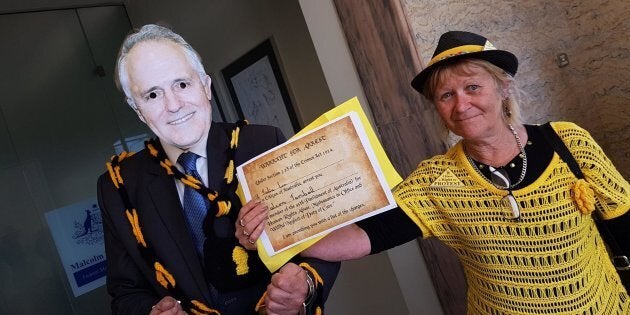 A bunch of nannas have stormed Malcolm Turnbull's office, served him with an arrest warrant, and performed a citizen's arrest.
The Knitting Nannas Against Gas group, usually a quite peaceful anti-coal seam gas campaign, got rather more active on Monday. In a co-ordinated effort, chapters of the group across NSW tried to perform citizen's arrests on government MPs, including Prime Minister Malcolm Turnbull himself at his eastern Sydney electorate office.
They came prepared with mock arrest warrants, and when they found the PM wasn't at his Edgecliff office, they performed an arrest on a man in a Malcolm mask. They called it "The Great NannArrest".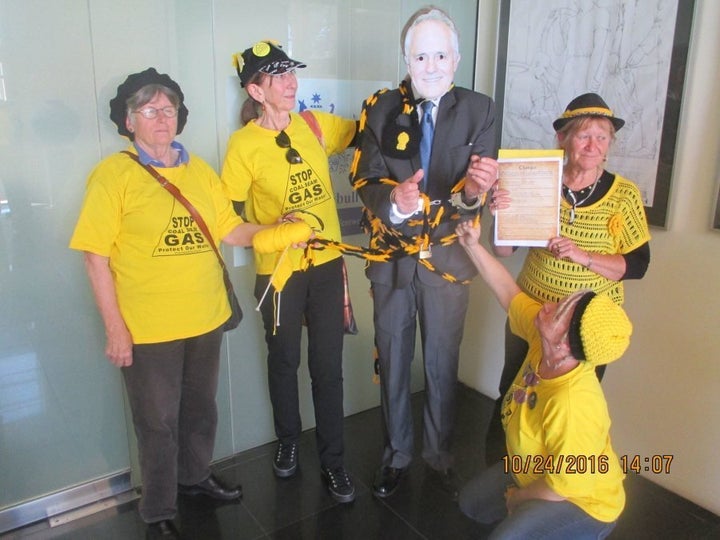 Clare Twomey is one of the co-founders of Knitting Nannas Against Gas. She said the "arrest warrants" were issued in protest over environmental and refugee policy, and timed to coincide with United Nations Day on Monday.
"We're mostly about climate change but we also protested about children in detention," Twomey told The Huffington Post Australia.
Twomey was in Lismore, protesting at Hogan's office. She said all protests were peaceful, with protesters occupying the MPs' offices, and police treated it more as a curiosity than criminality.
"We did our citizens arrests by proxy, we had a minister in a suit with the face of the politician on them. We gave the charges to them," she said.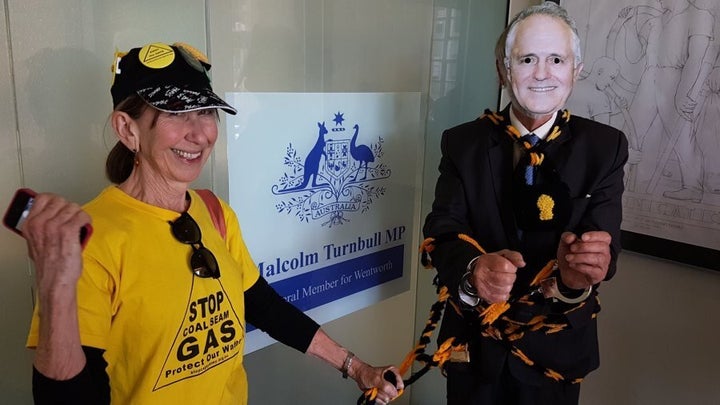 "The first thing you have to do in a citizens arrest is inform the police, so we did. They didn't take it very seriously when we called them, but the office staff must have called them later."
Twomey said state and federal police arrived at Turnbull's office in the wake of the protest.
"They were polite, they asked the nannas to leave and the nannas did in a quiet and orderly fashion. In Lismore, the police didn't ask us to leave until about 5.30, so we stayed," she said.
Click the slideshow for more pictures from around the country.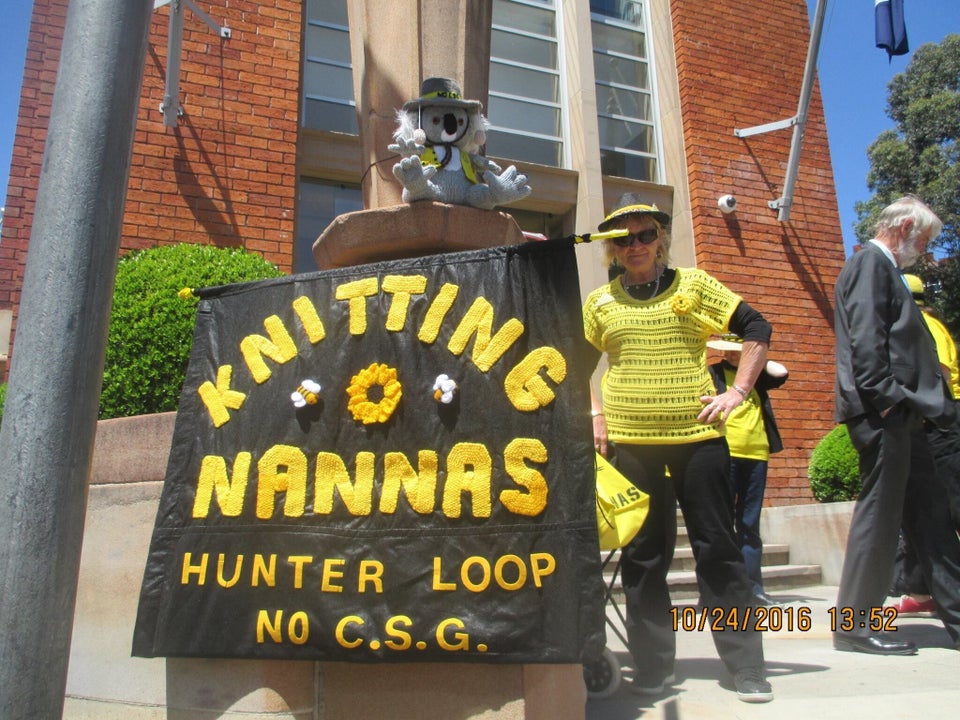 Knitting Nannas arrest Malcolm Turnbull and other MPs