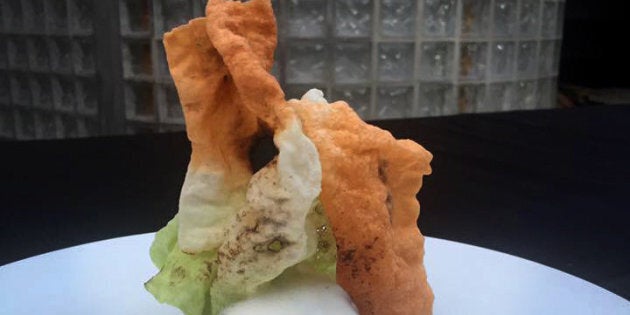 There's one universal truth when it comes to Italian food: scoring the corner piece of the lasagna is a great gift.
Sure, every piece of lasagna has its merit, but the contrast of the crunchy-pasta, browned-cheese top with the soft, comforting filling that a corner piece promises is hard to beat.
Italian chef Massimo Bottura, who runs the best restaurant in the world ― Osteria Francescana ― feels the same way. That's why when he makes lasagna, every bite tastes like the corner piece.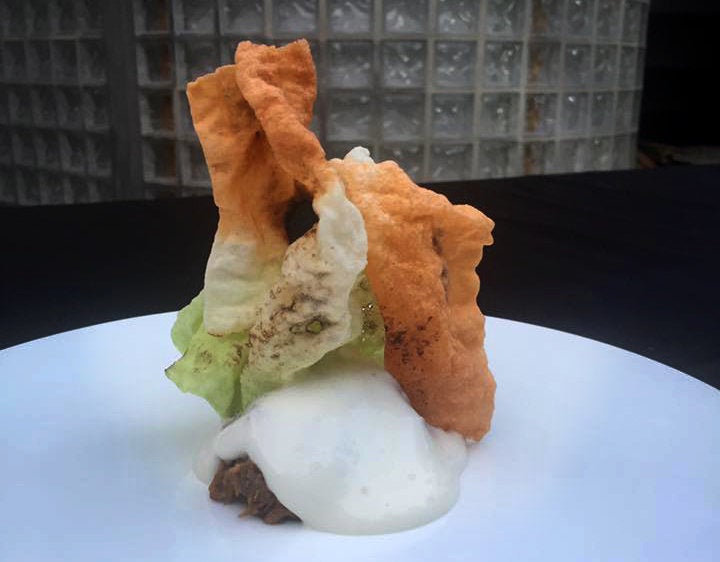 Bottura aptly named his lasagna, which is one of his signature dishes, "The Crunchy Part Of The Lasagna." His version of lasagna is made with Parmigiano-Reggiano wafers and spinach pasta "chips" ― pasta that has been boiled and baked until crisp ― served on top of ragu, bechamel and a strip of tomato terrine.
Watch the video above from The New York Times to see how he creates this dish. You won't be sure if you're seeing cooks in a kitchen or scientists in a lab, but the fact that you're witnessing genius at work is 100 percent apparent.