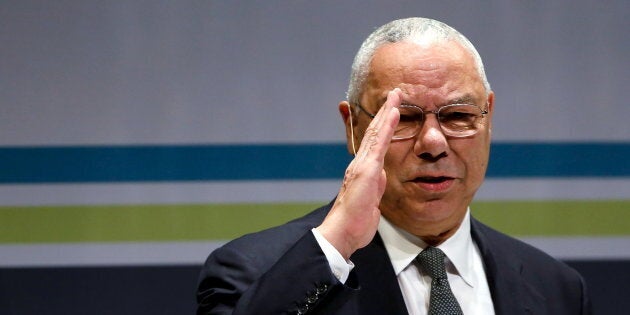 Former Secretary of State Colin Powell is supporting Hillary Clinton in November's presidential election.
Powell, a retired four-star Army general and a Republican who served in the George W. Bush administration, reportedly made the announcement at a Tuesday event hosted by the Long Island Association, a business group focused on development in Long Island, New York.
Hacked emails that were published in September revealed that Powell had called Donald Trump, the GOP nominee, a "national disgrace" and a "international pariah" earlier this year. In a separate email, he decried what he called the "racist" conspiracy theory about President Barack Obama's birthplace.
Powell joins scores of other Bush administration veterans who have crossed party lines to endorse Clinton, including former Homeland Security Secretary Michael Chertoff, former President's Foreign Intelligence Advisory Board Chairman Brent Scowcroft, former Commerce Secretary Carlos Gutierrez, former Treasury Secretary Henry Paulson and former Deputy Secretary of State Richard Armitage.
While Bush himself has kept silent about whom he plans to vote for in November, his father, President George H.W. Bush, is reportedly supporting Clinton.