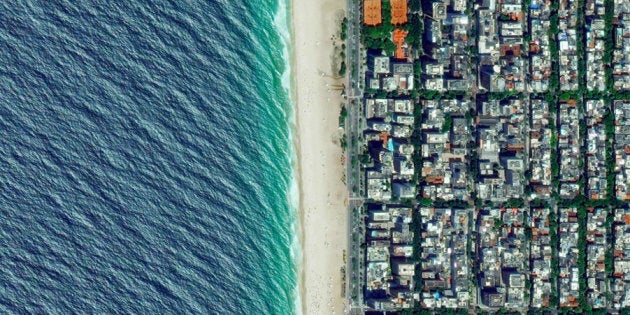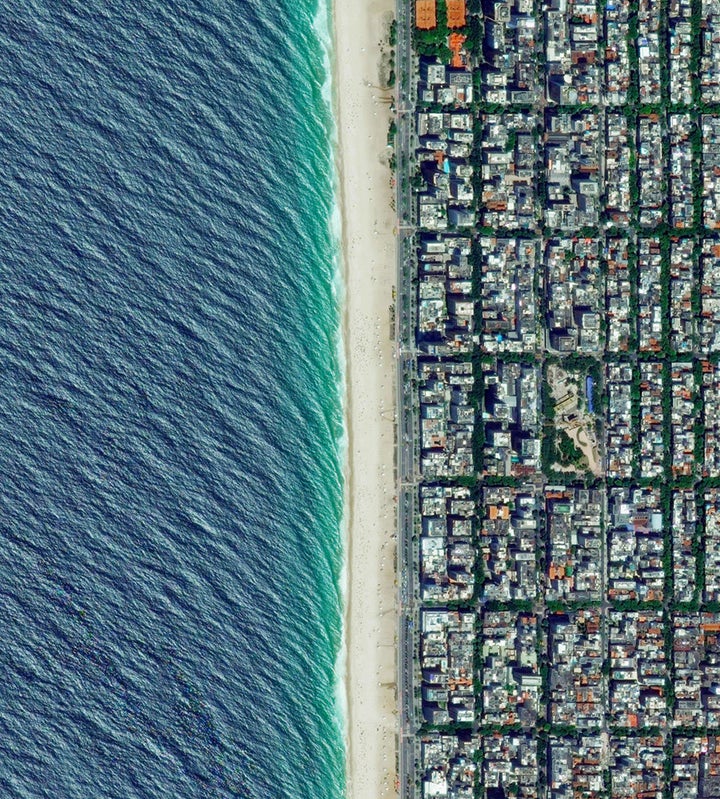 Gazing down at the Earth from hundreds of thousands of miles away is an experience astronauts say can cause a sudden shift in cognitive awareness.
Known as the "overview effect," this transformative feeling of enlightenment inspired artist Benjamin Grant's new book, Overview: A New Perspective of Earth.
Just as the title suggests, Grant hopes his published collection of more than 200 satellite images of nature, agriculture and industry will allow Earth dwellers to "see things differently," much like astronauts have. The book is an extension of his photography project, Daily Overview.
Looking at our planet from a new perspective can help us "better understand the intricacy of the things we have constructed, the sheer complexity of the systems we have developed, and the impact that we have had on the planet," Grant says.
"If we embrace and learn from this new perspective," he says, "I am optimistic that we will create a smarter and safer future for our one and only home."
Take a look at selection of some of the incredible work featured in Grant's new book:
Reprinted with permission from Overview by Benjamin Grant, copyright (c) 2016. Published by Amphoto Books, a division of Penguin Random House, Inc. Images (c) 2016 by DigitalGlobe, Inc.
CORRECTION: Due to an editor's error, a previous version of this article overstated the size of Central Park.