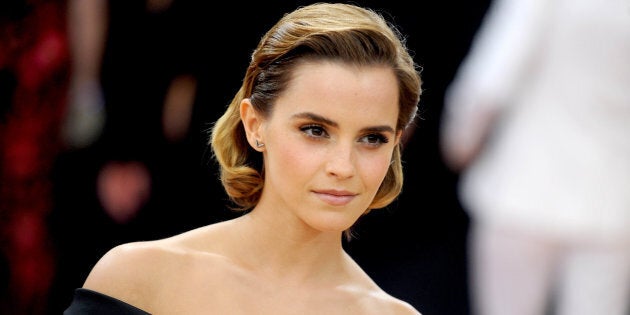 She may not be able to vote in the U.S. election next month, but that hasn't stopped Emma Watson from using her platform to appeal to the women of America to make their vote count.
In a powerful statement posted to her Twitter account, the British actress revealed her concerns for the ripple effect the election will have not just for America, but the rest of the world, and what this means for women.
"America is my second home. I have friends there that I think of as family. It has been excruciating to sit on the sidelines in the months leading up to this election," The United Nations Goodwill ambassador wrote.
"We know one of the most reliable indicators of peace and prosperity, nationally and globally, is not a country's level of wealth, democracy, or ethno-religious identity; but how well its women and girls are treated," Watson wrote, referencing Valerie Hudson's Sex and World Peace.
Watson is among a very large pool of celebrities who have called out the misogyny and sexism that's been ever-present throughout the election campaign.
While she did not directly reference Donald Trump or Hillary Clinton, her stance is clear and powerful:
"In 2014, I tweeted Desmond Tutu's quote: 'Men and boys, we show our manhood by how we treat our women'. The American men I know and love know this. They know that the way a man treats women can't be overlooked or brushed aside," Watson wrote.
With less than two weeks before election day, Watson ended her letter with a clear message.
"You have real power to decide the future of generations to come."
U.S. citizen living in the States? Register to vote here.
Click below to follow HuffPost Australia on Snapchat!