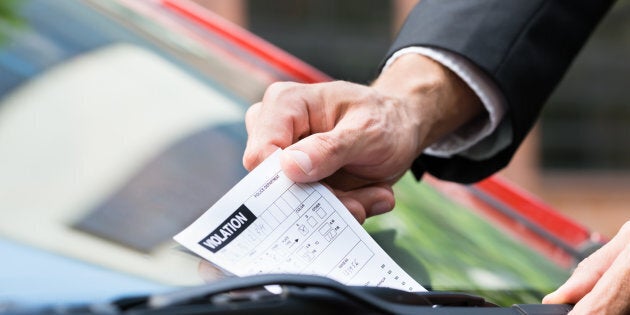 A man who copped a parking fine of $65 for leaving his car parked after his ticket expired is refusing to pay the full fine, hitting back in the funniest way possible.
Perth university student, Liam Jones, was issued the fine after he allegedly overstayed four minutes in a bay in Wilson Parking in Northbridge.
"Recently I got a ticket after parking at a Wilson Car Park. After paying for two hours, I was ticketed four minutes after it expired," Jones said in a Facebook post.
"After reading the laws concerning private car parks, it turns out they aren't allowed to issue fines, they can only attempt to reclaim 'liquidated damages'.
"Which would have to be an amount comparable to the revenue lost by not being able to rent that spot out to someone else for that four minutes," the post said.
Jones calculated that if the cost of overstaying was relative to the cost of the parking bay, a spot in the car park would cost $975 an hour, he explained in the letter to Wilson.
"If $975 per hour were the true cost to administer a single parking spot, then charging a fee of $7 for two hours parking would truly be an act of charity," he wrote to the company.
Jones then went on to present a counter offer which was the price of the four minutes he claims he overstayed -- at a rate calculated from Wilson's cost of $7 for two hours' parking.
"$7 over two hours works out to 5.8c per minute, so four minutes totals 23.2c. Please find enclosed the generous offer of 25c in genuine 20c and 5c denominations from the Royal Australian Mint.
"From this point, I consider our debts to be settled. Please do not send me a cheque for the amount of 1.7c."
WA Today requested a copy of the fine and it showed that Jones overstayed by one hour and four minutes, meaning in accordance with his own rate he owes them another $3.46, the news outlet reports.
Wilson Parking Australia chief executive Steve Evans told WA Today that although the ticket was issued four minutes after the breach it wasn't paid for until an hour later.
He also added that unfortunately Jones is unlikely to get out of paying the full fine.
"Our customers enter into an agreement with us when they use our parking facilities. They are to pay the price of parking for the duration of their stay, and if they do not then they are issued a breach notice as is the practice in carparks globally," Evans said.