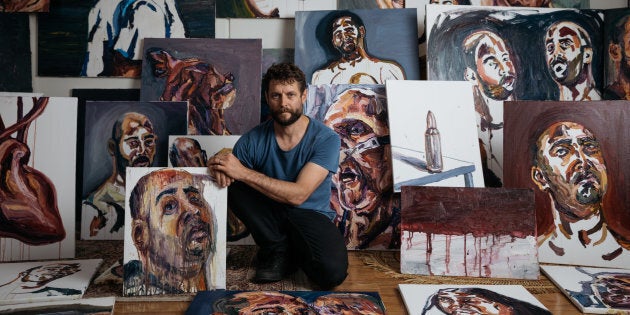 In his studio, Sydney artist Ben Quilty is surrounded by portraits of, and by, his close friend and mentor, Myuran Sukumaran.
They are bold, sobering and communicate a powerful message beyond the execution of the artist and Bali Nine ringleader in Indonesia in April 2015.
"There are a lot of self portraits, which partly comes down to being in isolation for a lot of the time when he was locked away in a prison cell. He was able to continue working in the cell with very basic materials and a mirror," Ben Quilty told the Huffington Post Australia.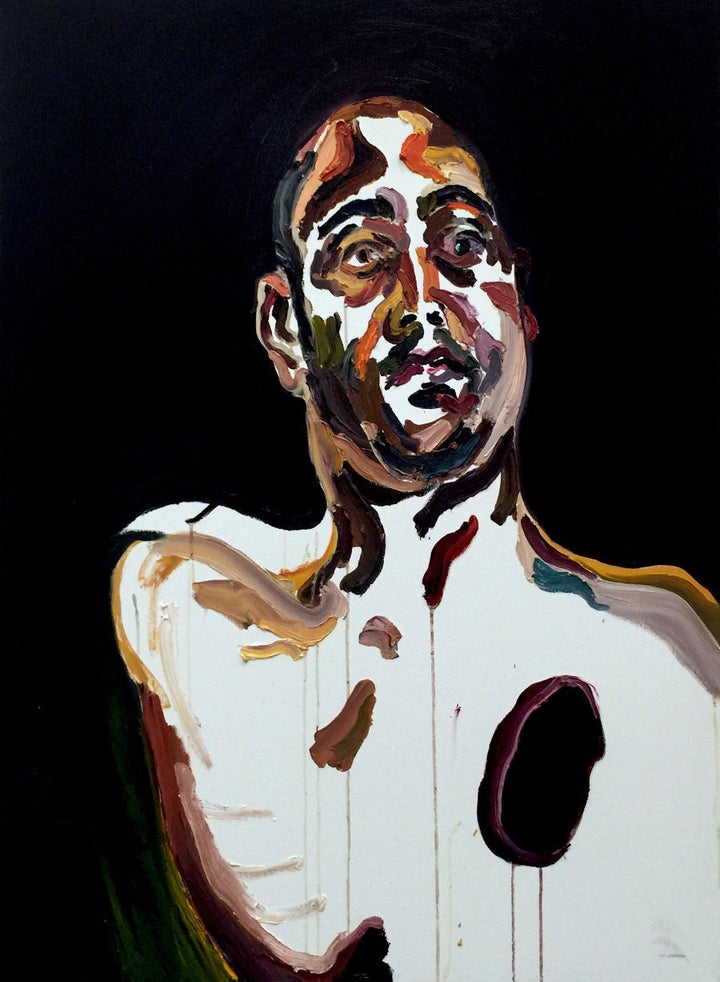 "I don't think he overthought his art. It was a relentless practice. For the last week or so, Myu was pretty resolved in his own fate. In the end, he was trying to communicate his own humanity, and by extension, what the death penalty meant."
Sukumaran's artworks were painted during his incarceration in Bali's Kerobokan jail and his final incarceration on Nusa Kambangan Island. After being safely returned to Australia in April this year, the artworks will feature in his first major exhibition, 'Another Day In Paradise' in January 2017.
The exhibition will be presented by the Sydney Festival and Campbelltown Arts Centre and will see over 100 of Sukumaran's artworks sit alongside those by seven other leading Australian artists.
Ben Quilty is a co-curator of the exhibition. In 2012, one of Sukumaran's lawyers reached out to him after his imprisoned client expressed a desire to learn how to paint.
For Quilty, Sukumaran began as a student who he wanted to help.
"All my own work over the years has been about masculinity and how it exists in my own country. The flaws in how that masculinity manifested for Myuran was a very obvious subject for me," Quilty said.
As soon as he met Sukumaran, he encouraged him to "turn the mirror on himself".
"He was dealing with a lot of guilt when I first met him. He was dubious about anyone who was interested in his story and was overwhelmed by the negative take of him in the media -- which, in some parts, was very understandable," Quilty said.
Quilty and Sukumaran began working closely together inside prison. With the artist's guidance, Sukumaran began teaching classes to rehabilitate other inmates.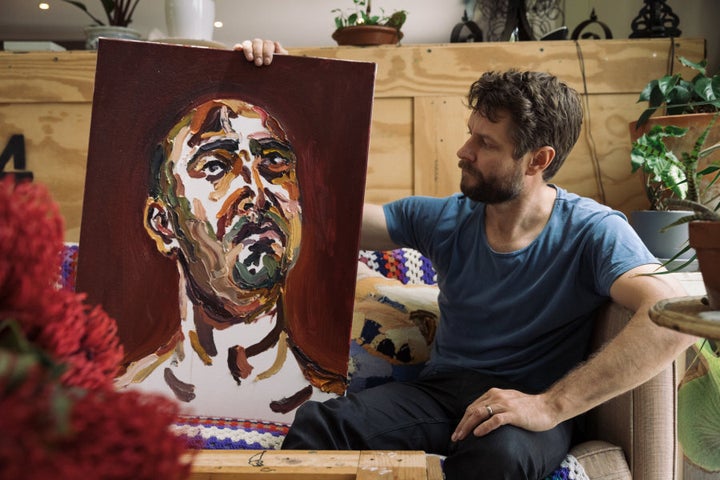 "I was teaching him techniques as quickly as I could given our circumstances. Time was always an issue for him."
What he did not anticipate was his close friendship with Sukumaran becoming so public -- and heavily criticised.
"Up until the end of his life, I was just there as a friend and I was gaining just as much from him as he was from me," Quilty said.
"In my own life, I was a pretty unlikable 21-year-old man. I had a number of people who continued to give me chance after chance -- and that's what I afforded Myuran.
"I think there was a level of harshness in the community that really surprised me in the lead up to Myu's execution."
And this is something Quilty hopes the exhibition will address.
"Myuran became a very humble, quietly-spoken 31-year old -- the opposite of who he was when he was 22-years old.
"I hope the general public sees the humanity of a man who was wasted by the Indonesian political system."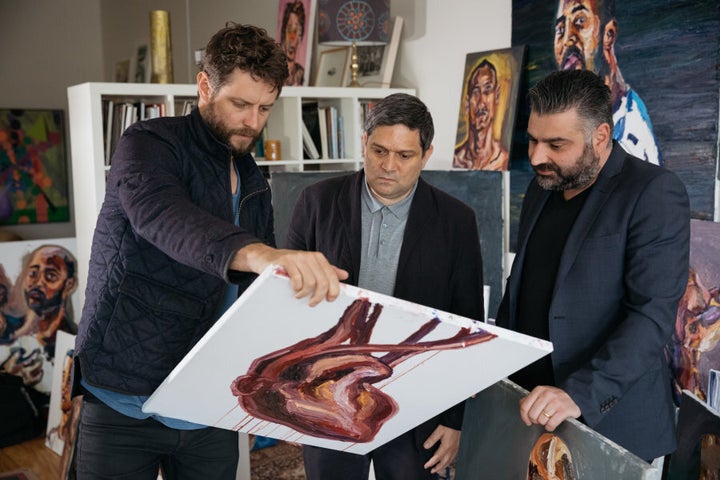 'Another Day In Paradise' will open as an art exhibition in January 2017 at Campbelltown Arts Centre ahead of the 50th anniversary of Ronald Ryan's execution -- the last person to be legally executed in Australia -- on February 3, 1967.
Three symposiums will also be presented throughout the exhibition period to discuss incarceration and the death penalty among other broader issues -- those at the heart of Sukumaran's work and legacy.
"The one thing that Myu wanted was for his family and friends to continue to fight against the death penalty.
"He would be incredibly proud that he can play a part in that debate in a very positive way... I'm very proud of him."
Click below to follow HuffPost Australia on Snapchat!