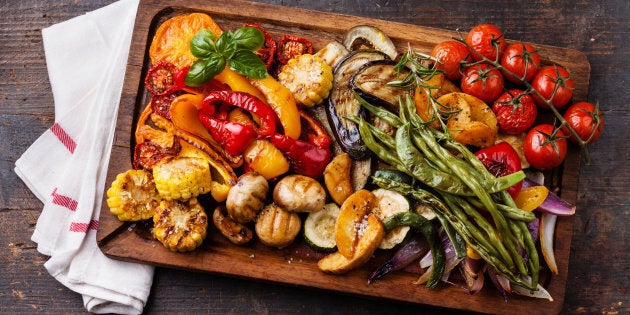 All vegetarians and vegans know the pain of having to check if there are options for them when booking a restaurant with their carnivorous friends. But now there's a new tool that aims to make this a thing of the past.
VegieFind is a search engine that allows you to do a location-based search to find suitable options for your diet in that area. Each eatery comes with a qualified rating of how vego/vegan friendly it is.
To make it on the search engine the restaurant has to have at least four friendly options, so there's no more deciding between a garden salad or wedges when hunger kicks in.
The idea was born after the founder Piam Samian converted to veganism, finding himself hungry on his lunch break in Melbourne with no idea where he could grab a vegan eat.
"He pulled out his phone to do a search. Frustratingly, the so-called 'vegie-friendly' eateries listed on the regular restaurant finders only offered chips and soggy garden salads as their vegan options," the VegieFind website said.
VegieFind has partnered with Deliveroo and a whopping 2000 places have already been listed on the website.
The best part lies in the fine print. To make the cut, eateries must answer if they are willing to alter their meals to make them vegie-friendly.
"One person eating just one plant-based meal can have a positive impact on all three of those things, and, in an age where sustainability is vital, our aim at VegieFind is to amplify that positive impact."