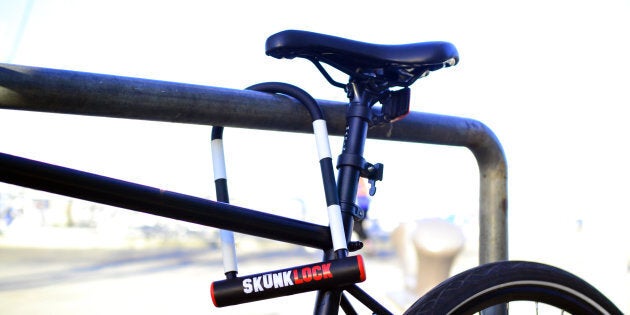 Bicycles aren't getting any cheaper and with electric bicycles costing upwards of £1000 there's an ever-increasing need to keep them well protected.
Well one Indiegogo project hopes to have the perfect solution, a smart bike lock that when tampered with emits a powerful and utterly repellant smell.
It's called the SkunkLock and it's the brainchild of two inventors from San Francisco who decided to take matters into their own hands after a friend's expensive electric bike was stolen outside of a Whole Foods.
Despite having two $100+ locks on the bike, the thief had no trouble getting through them and making off with the bike.
How do you, legally, create a bike lock then that's more than just a large metal barrier?
Well the pair realised that there was absolutely no way of stopping thieves from cutting through modern bike locks, so what they did was hollow out the U-shaped lock and fill it with a pressurised gas.