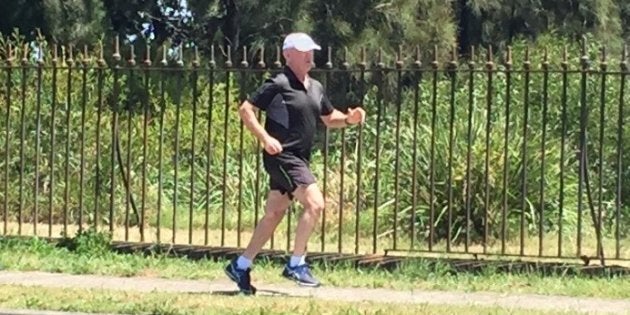 A 62-year-old man has run the equivalent distance of the equator to the South Pole, and he has no plans to stop any time soon.
After 23 years of running, John Churchill will pass the 10,000 kilometre mark on October 30. And we can all learn something from his story, even if you're reading this from the couch while eating your tenth Tim Tam.
Churchill says running has significantly improved his mental and physical health. And the retired accountant has a trick: just add greenery.
"I didn't expect the regular run in the park to help me manage the stress of my high pressure, 14-hour day accounting job in the city," Churchill said.
"Once I started doing it, I found running in nature provided enormous stress relief, enabling me to re-charge my mental batteries."
Running felt good from the onset. Little did I know I'd be doing it for so long.John Churchill
The recent retiree says he stared running on the advice of his kids' Little Athletics coach. For over two decades, he has run the exact same route in Centennial Park, Sydney.
"I quickly found that during my park runs, my mind became free and uninhibited and I got on with the task of not only relaxing my mental state, but also, to my surprise, problem solving many of those issues that I had stored in the 'too hard' basket."
Churchill's experience is supported by research from Beyond Blue that says green spaces encourage physical activity and mental well-being. With three million Aussies living with depression or anxiety, this could be key to overcoming Australia's mental health crisis.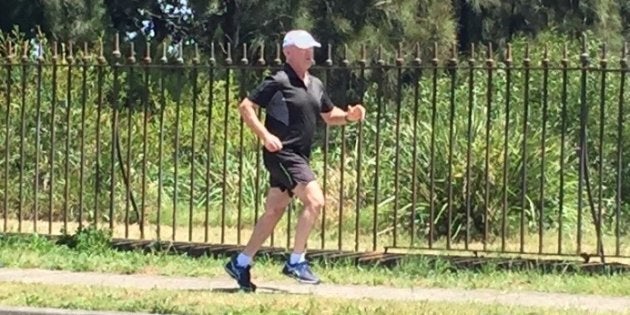 "Running felt good from the onset. Little did I know I'd be doing it for so long," Churchill said.
Naturally, the former account loves numbers, so he's tracked every single run in a little notebook, with his fastest lap at 27 minutes and 24 seconds in July 1993. Churchill made sure his 1,000th lap was on 10/10/10, because he loved the idea 10 x 10 x 10 equals 1000.
Churchill will run his circuit and pass the 10,000 kilometre mark on Grandparents Day, a joint initiative between Centennial Parklands Foundation and Alzheimer's NSW.