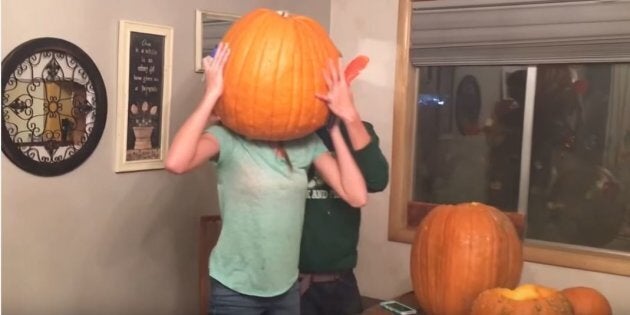 Here is a Halloween horror story as old as time, about a girl who turned into a pumpkin.
She thought it would be funny to have a glimpse inside the fruit, only for her skull to be overtaken.
What is a girl to do in such a predicament? Have her dad call the fire department? Have her mom post the video on the internet, "for sure"? Curse her ponytail?
Or should she pray to the evil spirits who put her there in the first place?
It seemed her fate was all trick and no treat.
But luckily, there's a second part to this saga, in which the girl with a pumpkin for a head gains her freedom.