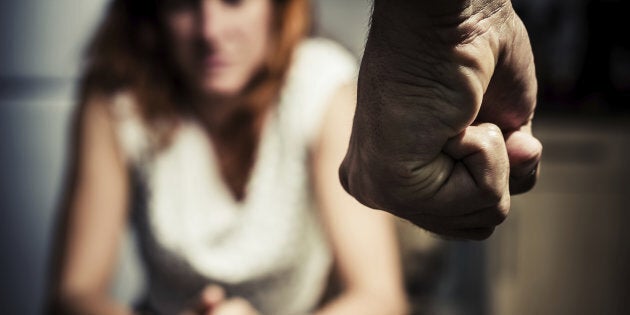 The Council of Australian Governments (COAG) is holding a federal conference on family violence on Thursday and Friday. Experts, stakeholders and agencies told The Huffington Post Australia their clear demands for what comes out of the meeting.
These include better education programs, more support for crisis accommodation, changes to the legal system -- and simply, more money in the sector.
At the Brisbane Convention Centre, the National Summit on reducing violence against women and their children will bring together state and territory premiers and chief ministers, women's safety ministers, academics and experts in domestic and family violence, and community leaders to address violence against women in Australia. The theme of the summit is 'Connect, Act, Change'.
To be blunt, Australia has a problem with domestic violence. Our Watch says at least one Australian woman is killed each week by a current or former partner; one in three have experienced physical violence since age 15, one in five have experienced sexual violence, and one in four have experienced physical or sexual violence by an intimate partner. More than 300,000 women experience violence from someone other than a partner.
Family violence campaigner Rosie Batty has led the calls from the sector in the leadup to the summit, spearheading a plan to change how domestic violence victims are treated during court cases.
Currently, with many alleged victims and perpetrators of domestic violence representing themselves in family court disputes, victims are often forced to answer questions directly from their alleged abuser.
Working with Womens Legal Services Australia, Batty wants this to change, with a call to have all parties in family court disputes represented by government-funded lawyers to eradicate the need for family members to directly cross-examine each other.
"The cross examination issue is urgent and easily fixed. Women are being traumatised in the system right now and this is leading to adverse outcomes for children as well," she said.
"There are still many issues with the family law system that put women and children in danger. But recently it's become clear to me that this problem in particular is so urgent that we need to get focused."
Agata Wierzbowski, policy and projects manager with Women's Legal Service, told The Huffington Post Australia that WLS had five hopes for the summit: in addition to the court changes, hopes for early intervention for legal help; financial help for victims of domestic violence; and the better education of family law professionals in responding to domestic violence .
"But in particular we are calling for an end to the direct cross-examination by alleged abusers. This is a real risk to children in the family law system. Not only are victims re-traumatised, they might be giving evidence through fear and that can lead to sub-optimal decisions about children's safety," she said.
"In up to half of disputed parenting cases, one or both parents don't have legal representation. This means there is a real risk of the court being used by the abuser to further control the victim through cross examination."
Wierzbowski said the model being proposed was called "counsel assisting", where publicly funded legal representatives run the case, rather than alleged abusers questioning alleged victims directly.
"Ideally, there would be full representation of the parties... It would require more funding for legal representation," she said.
In April, the COAG Advisory Panel on Reducing Violence against Women and their Children delivered its final report with 28 recommendations in such diverse areas as family court reforms, education programs, using technology to keep women and children safer, better data collection and reporting, and outreach to multicultural and Indigenous communities (read the full report here). Our Watch CEO Mary Barry said she hoped this week's summit would consider and advance all 28 recommendations.
"The final report... produced a wealth of advice on how to better respond to survivors of violence, hold perpetrators to account and implement comprehensive prevention strategies to end this scourge once and for all," she told HuffPost Australia in a statement.
"I expect this Summit will focus on how we take these recommendations to the next level in terms of commitment and resourcing. It is only then that we will start making inroads in ending violence against women in Australia."
Moo Baulch, CEO of Domestic Violence NSW, also laid out her hopes for the summit.
"My high level hope is there's a vision for the next stage of the national action plan [the National Plan to Reduce Violence against Women and their Children], addressing the level of need we have in our communities around domestic violence: well-funded services, housing, counselling," she told The Huffington Post Australia.
Baulch said she hoped prevention and education would be a key part of the summit's findings and outcomes.
"Prevention work needs to be a focus of the national plan. We've had discussions about how we can prevent this over the next decade but there's not a lot of coordination in this area," she said.
"Prevention is a range of things. It's working in schools with kids from the very early stages, using age-appropriate language so they know what healthy relationships look like. Learning about respect, having conversations about how violence against women fits with bullying and violence in schools.
"It can be whole-of-school approaches where domestic and family violence is being taught in the curriculum, and starting to have much more sophisticated responses, moving beyond being horrified about news of women or families being killed. We're horrified but we need to do more than that. We need community-approved solutions."
Baulch said funding in some parts of the family violence sector was "pitiful" and that "absolutely more cooperation is needed, if we're being serious".
"We need a lot more money in the crisis response space. We need well funded services doing the work on the ground, we need state and federal governments to come together to say they will fund this. It's prevention in schools, funding communities to do this. We have horrific stats in some communities," she said.
"This stuff is not being tackled."
Baulch said the Turnbull Government had begun with much promise in the family violence sector, and that despite what she said was a disappointing response so far, that she was optimistic about the summit.
"We're going into COAG with a sense of hope. Malcolm Turnbull's words in his first policy announcement said violence against women was a priority of his Government but we haven't seen much coming to the table on that investment," she said.