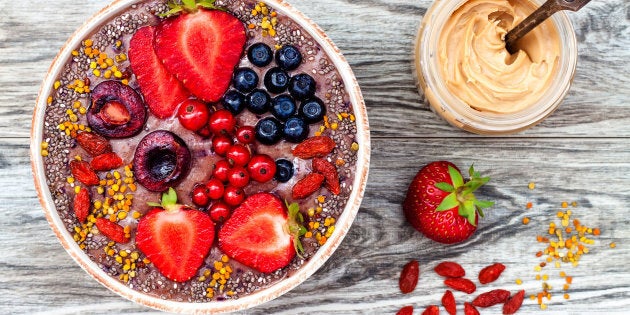 The days are longer, the weather is definitely warmer and the ocean has gone from arctic cold to still-bloody-freezing-but-bearable cold. This means it's time for all things icy, fruity and delicious.
Enter the glorious Brazilian acai bowl.
Let's get this out of the way first -- the Portuguese word 'açaí' is pronounced 'ah-sa-EE', not 'ack-eye' or 'ah-sigh'. Oops.
Typically, Brazilian acai bowls comprise of blended frozen acai berry pulp, which are native to the subtropic regions of Central and South America, and guarana syrup. Basically, it's a delicious smoothie in a bowl that's topped with fruit and granola.
Thanks to social media and its pure deliciousness, the Brazilian snack has spread across the globe, with many people now blending the acai with other frozen fruit like banana, mango and berries, as well as coconut water, fruit juice or plant-based milk for extra creaminess.
Talented people around the world are also making their acai bowls into works of art by experimenting with topping designs.
Because everyone loves acai bowls, and it's pretty much summer, The Huffington Post Australia rounded up 24 acai bowls that are next-level amazing.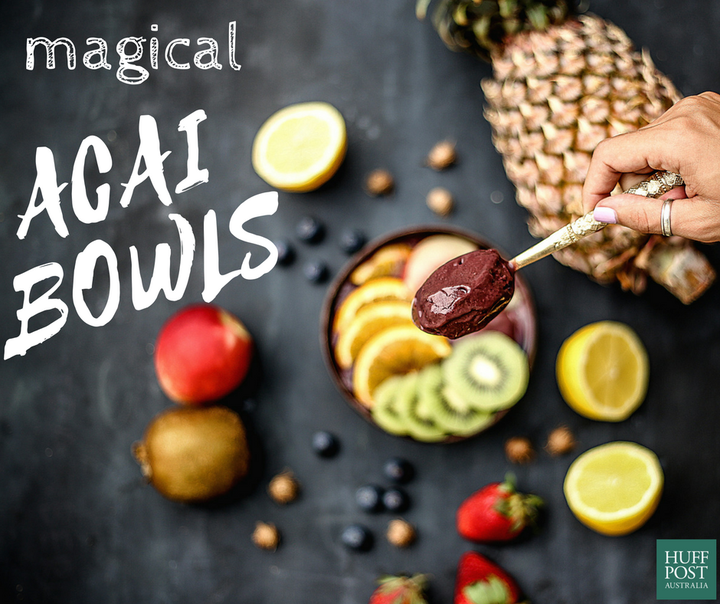 Click below to follow HuffPost Australia on Snapchat!