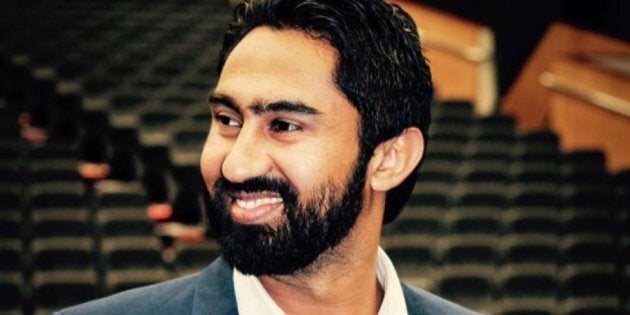 The brother and mother of an Indian bus driver burnt to death in an horrific attack in Brisbane are due to arrive in Australia from New Delhi on Sunday.
Manmeet Alisher, 29,died after being set alight when a molotov cocktail was thrown at him on a bus at Moorooka on Friday morning.
Alisher, a popular figure and well-known singer in the Punjabi community, was a casual bus driver and had only been in the job a few months.
His brother and mother are en route from India to take his body back home and are expected to land today, SBS reports.
Alisher's 48-year-old killer was refused bail on Saturday on charges of murder, arson and 11 counts of attempted murder. His lawyer described his client as "numb".
Vigils to honour Alisher have been held nightly in Brisbane since the shocking incident, with many from the Sikh and broader community mourning the much-loved entertainer.
Bus drivers across Brisbane wore black armbands on Saturday out of respect for their slain colleague while a minute's silence was observed at the Queensland Labor conference on the Gold Coast.
Police have said there is nothing to suggest the attack was racially motivated. However Alisher's family fear that race may have been a contributor.
Mintu Brar, a manager at Punjabi radio station Harman Radio, said Alisher's life was cut too short.
"He was a very social guy and he wanted to create a good social society and made short films," Mr Brar said.
"As a person he was family man, only one time you met him you are thinking he is a very good guy.
"In Punjabi community, a writer, a stage performer can't earn enough money, his profession was a bus driver, the rest of the time he was very passionate about his singing, acting, social activities."