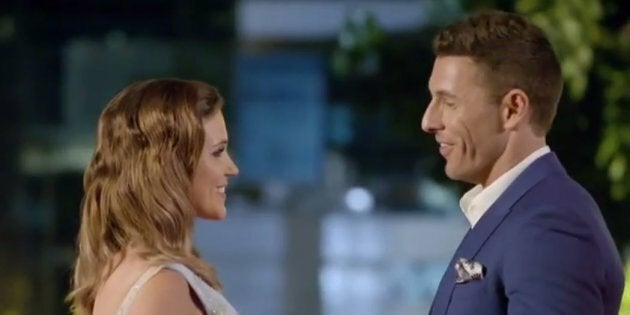 The Bachelorette's Georgia Love and Lee Elliott have landed themselves in hot water after they admitted to booking flights under fake names -- which is actually a federal offence.
They've now outlined the lengths they went to in order to keep the result of who Love picked as her prince on the show a secret, that included flying under pseudonyms.
The pair revealed they were made to use false names even highlighting how easy it was to do, especially if you're not checking in baggage, The Daily Telegraph reports.
"His fake name for the first flight was Michael Cameron, so that's his fake name in my phone. It's not even, like, a cute nickname," Love said to the publication.
"As long as you don't check any luggage in, you're fine -- you check in online," Elliott said about flying under his pseudonym.
They also claimed that Love used the name Rose DeWitt which is a cheeky reference to Kate Winslet's character in Titanic.
Although what they did was seemingly harmless, flying under a false name is a federal offence here in Australia and it's punishable by up to one year imprisonment.
The use of fake names is a major security issue for the Australian Federal Police. Just last year Islamic preacher, Junaid Thorne, served four months in prison for flying under a false name.