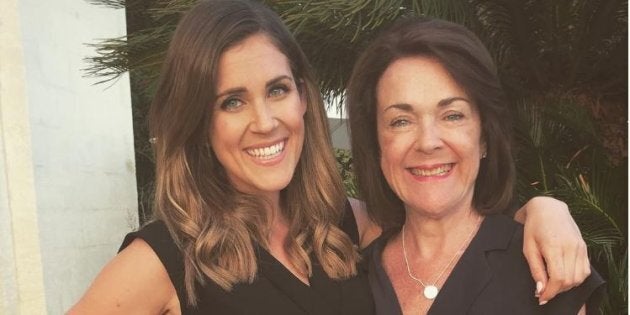 The Bachelorette Georgia Love has posted a loving tribute to her mother, who has died aged 60.
The former journalist said on Instagram she is "utterly broken" by the death of mum Belinda, who was diagnosed with pancreatic cancer just six months ago.
The news comes just days after the finale of the show with Love sharing a collage of photos with her mum, remarking how quickly her death came.
"7 weeks ago we were sipping cocktails in Italy. 7 months ago you weren't even sick. How is it possible you're no longer here?" she wrote.
"Mum, you were my first friend and my best friend, my rock, the one who knew me better than anyone in the world and who supported and backed me through every single thing I did."
At the beginning of The Bachelorette finale, Love received a touching video message from her mother as she was too ill to fly to Singapore to meet the final two suitors.
"Best of luck, darling, and we're thinking of you and we love you to pieces and back, darling. Love you," she said in the video.
Winning contestant, and Love's boyfriend Lee Elliott, has also posted on Instagram in support.
"It most certainly puts everything else into perspective and has only reiterated just how much I absolutely want to be there for you & be your rock as you have been mine today and always!" he said.
Love finished the Instagram post commemorating her beloved mum with a poignant quote from A.A Milne.
"If there ever comes a day when we can't be together, keep me in your heart. I'll stay there forever."