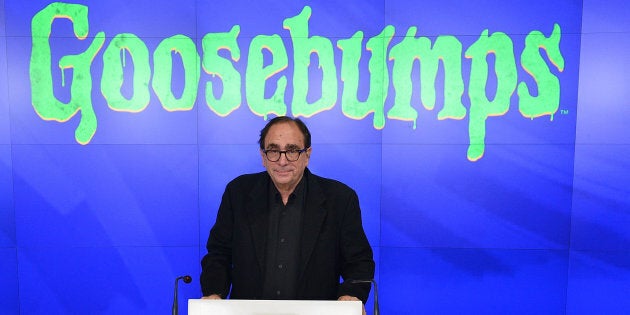 The author of Goosebumps, R.L. Stine, has announced he's writing a series of comic books for Marvel -- sending horror fanatics into overdrive.
Stine delivered the news to his fans on Reddit's Ask Me Anything, after he was asked if he'd ever consider writing for comic books, but added that he still wasn't allowed to talk about it.
The 73-year-old was also asked if he liked hearing his voice on Halloween mixes by music producer RL Grime and replied "I love the R.L. Grime mixes. Of course I listen to them".
The first book in the Goosebumps' Slappyworld series is also due out next year, so it looks like 2017 is shaping up to be a nightmare come true for Goosebumps fans.
I hope you'll join me at 3 NY time for a Halloween AMA at Reddit. See you there?

— R.L. Stine (@RL_Stine) October 31, 2016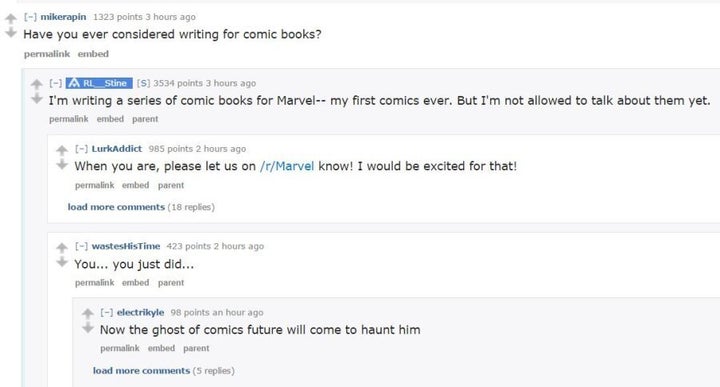 Naturally those who grew up reading the young adult horror novels in the 1990s are excited about the collaboration with the much-loved comic giant.
GOOSEBUMPS!! THIS IS MY FUCKING CHILDHOOD!! I READ THIS R.L. STINE MARVEL MY WHOLE GRADE SCHOOL LIFE!

— Knuckle Patt (@pattsetsfire) December 6, 2015