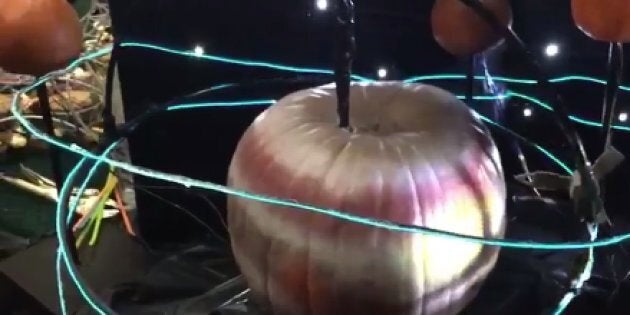 NASA employees take pumpkin-carving to an extraterrestrial level.
Staff at the space agency's Jet Propulsion Laboratory in Pasadena, California, busted out their best jack o'lanterns for its annual Halloween competition. And the entries ― in which entrants used a myriad of mechanical devices to transform gourds into space telescopes, helicopters and more ― were positively spooktacular.
Of course, no pumpkin competition would be complete without the obligatory display of a flaming meteor threatening to strike down GOP and Democratic presidential candidates Donald Trump and Hillary Clinton.
And the "Donald and Hillary Asteroid" even ended taking joint first place, alongside "Ninja Starshade" ― which featured a buzzsaw slicing into a pumpkin "head". NASA mechanical engineer Aaron Yazzie posted photographs and videos of the best entries on Twitter. Check them out below: