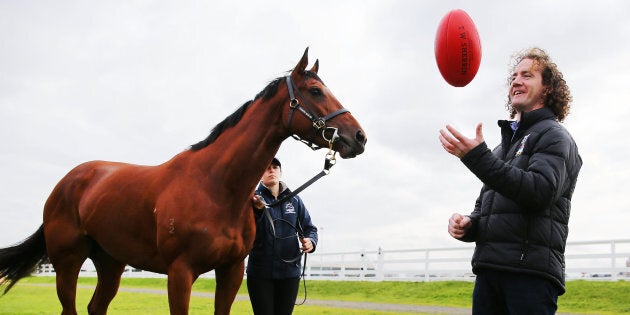 You won't believe this, but only one horse of the 24 horses in the 2016 Melbourne Cup field was bred and foaled in Australia. Yep, just one. The rest of them were bred overseas and brought to Australia. The local horse? Jameka.
Jameka is the Caulfield Cup winner and third favourite for the Melbourne Cup. It was dominant in winning the Caulfield Cup by three lengths. Here's a video of that.
Nice win, huh? Normally that sort of run would have you installed as Melbourne Cup favourite, but Hartnell is favourite this year, partly because it disposed of Jameka by a similar margin a couple of weeks earlier in the Turnbull Stakes. Here's that run. Wow.
Jameka has a lot of weight for a four-year-old mare, but is still a huge chance. Some horses mix their form between runs, but Jameka never runs a bad race. It'll be trying its little heart out all the way to the line, and will surely finish in at least the top five.
And if you don't love Jameka for her Aussie breeding and her great big heart, wait'll you get a load of her trainer. This is Ciaron Maher. He's the one with the curly hair who looks a little like a surfie on a buck's day at the races.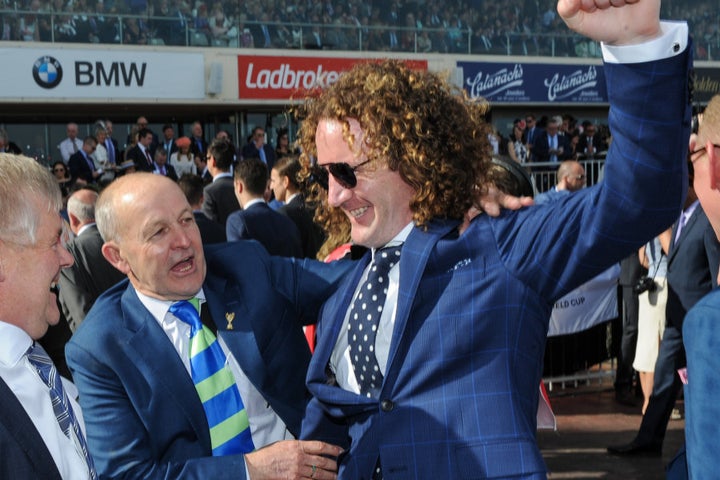 Maher speaks a little like a surfie too. He's got a beautiful Aussie drawl which reflects his upbringing in western Victoria. The 35-year-old likes dirt bikes, motorbikes and race horses. In fact, it was while riding dirt bikes on sand dunes out the back of Warrnambool that he found one of his favourite horse training areas.
Maher established himself as a trainer in Warrnambool in 2005. He is now one of the best trainers based at Caulfield.
As for Jameka, the fact she's the only Aussie-bred Melbourne Cup runner this year speaks to two things: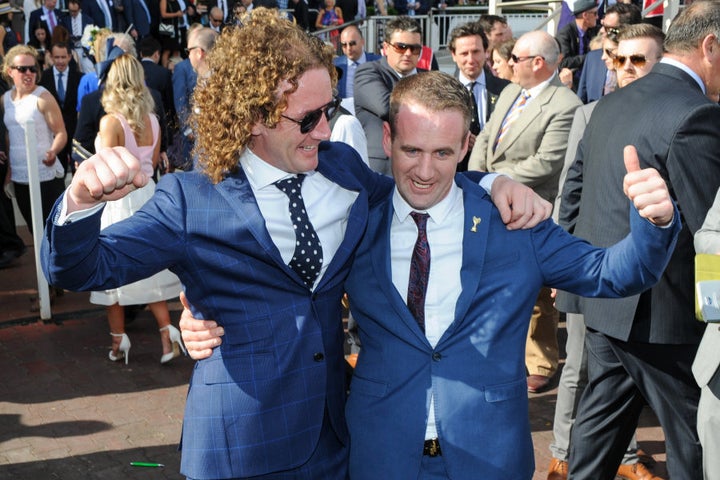 One, racing is more international than ever before. There are good horses breeding other good horses all over the world these days.
And two, we tend to breed more middle distance and speed horses in Australia nowadays. Most of our races are contested over far shorter distances than the Melbourne Cup. Spring carnival aside, that's where the money is in Australian racing, day to day and week to week. Overseas, there are more longer races. So they breed more stayers.
It's conceivable in the future that they'll run a Melbourne Cup with no horses bred locally. It really is the world's race now. All the more reason to get behind Jameka this year if your patriotic bones are a tinglin' this first Tuesday in November.