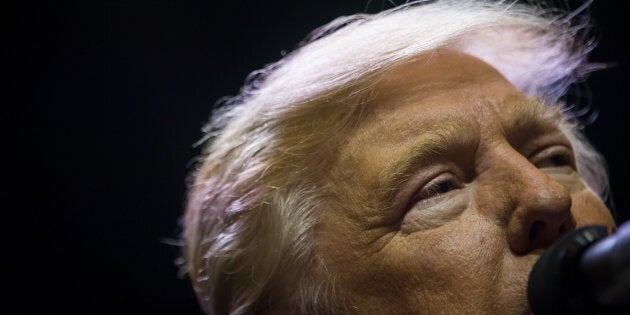 What's straw-like and terrifying and orange all over? This 10-year-old boy's frightening Halloween costume of Donald Trump's hair.
Gage of Wichita, Kansas celebrated Halloween by wearing a golf umbrella that his mother transformed into the Republican nominee's head of hair. The boy added an orange T-shirt to resemble Trump's complexion and topped off the look with a giant "Make America Great Again" hat made of poster board.
Gage's mom, Jessica, told Buzzfeed that she created the costume by covering the umbrella in muslin. She then arranged fake grass table skirts around the umbrella to resemble Trump's signature combover look.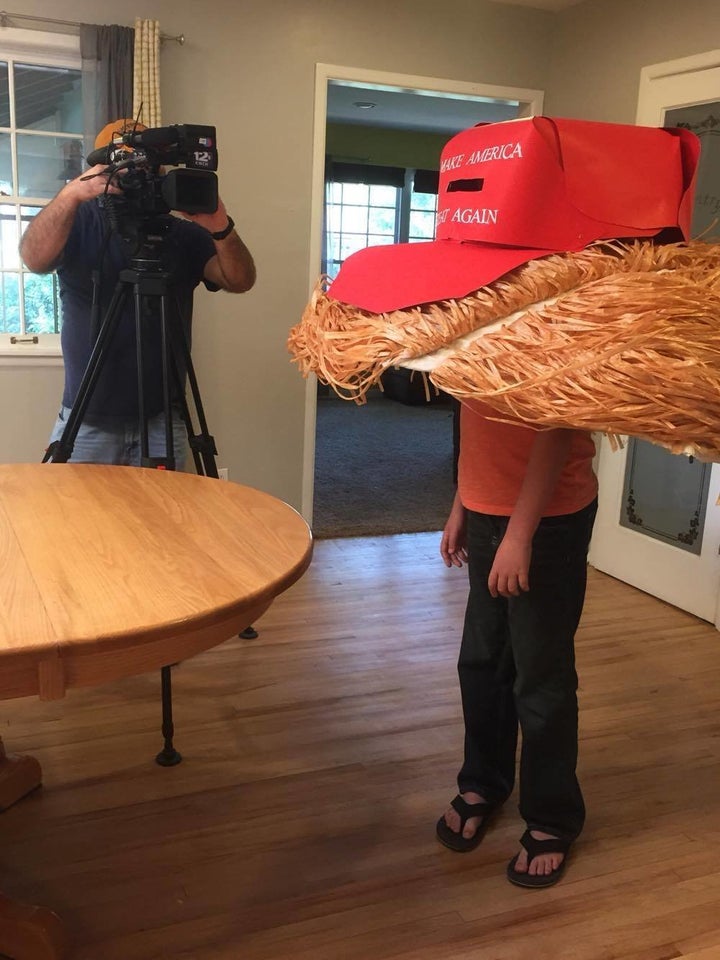 While Gage's masterpiece certainly wins for most inventive costume, other folks can dress up as Trump by donning one of the many wigs and plastic masks available for purchase. National retailer Party City told CNN Money that Trump costumes were in high demand this year, and more popular than costumes of Democratic nominee Hillary Clinton.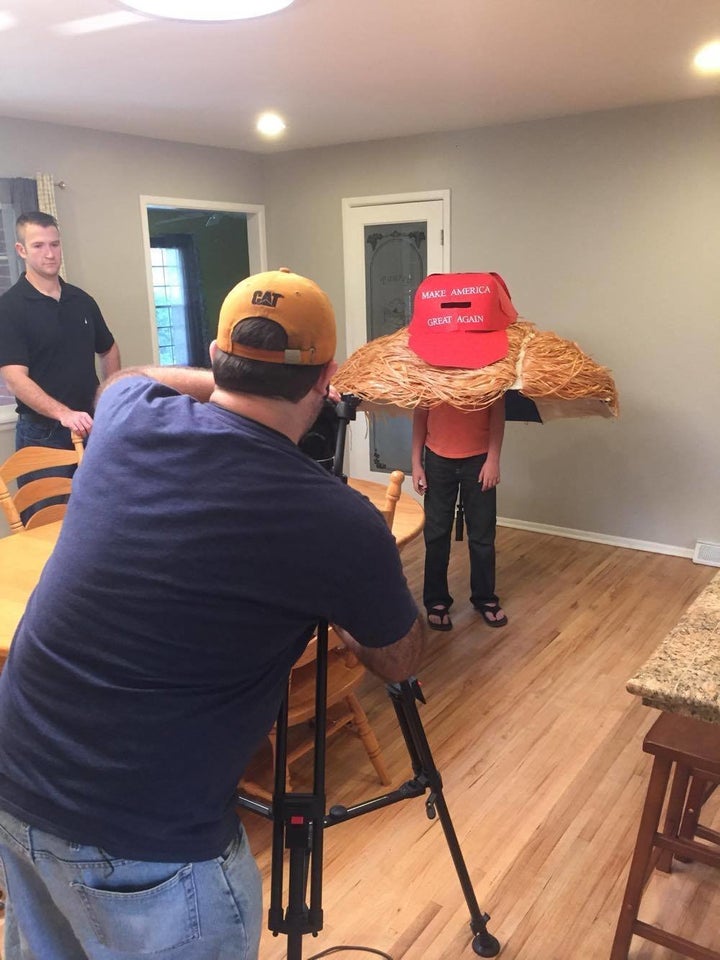 As for Gage, his take was a wild success, Jessica told The Huffington Post.
"It's been a very tough year for this country," she said. "I hope even though this is a bit of a political costume that it has brought some laughter to people of this already awesome country. We sure need it!"
When asked who she supports in the presidential election, Jessica answered, "I can tell you I will NOT be voting for Donald Trump."