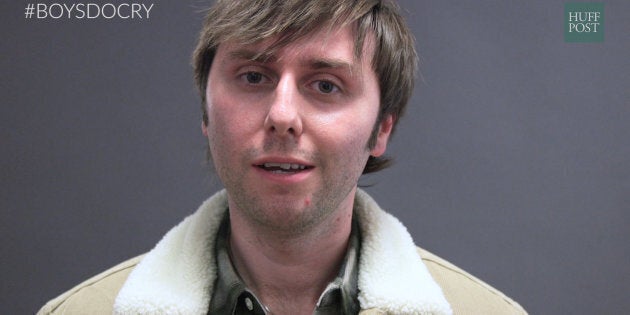 Weddings, funerals and 'Men In Black 3'. We asked men from across the country to tell us when the last time they cried was, to highlight the pressures they face and raise awareness of male suicide.
In 2014, male suicide accounted for some 76% of all suicides. It is the biggest killer of men under the age of 45.
Share with us the last time you cried on the hashtag #BoysDoCry.
With thanks to: Twin Atlantic, Rizzle Kicks, The Vamps, Busted, Sean Fletcher, Owen Jones, Romesh Ranganathan, Alastair Campbell, Chuka Umunna, John McDonnell, Joe Wicks, Dan Snow, James Buckley, Jamie Lomas, Jonny Benjamin, Jack Sommers, Mads Mikkelsen, Gavin Newlands, Ryan Barrell, Daniel Welsh.
HuffPost UK is running a month-long focus around men to highlight the pressures they face around identity and to raise awareness of the epidemic of suicide. To address some of the issues at hand, Building Modern Men presents a snapshot of life for men, the difficulty in expressing emotion, the challenges of speaking out, as well as kick starting conversations around male body image, LGBT identity, male friendship and mental health.