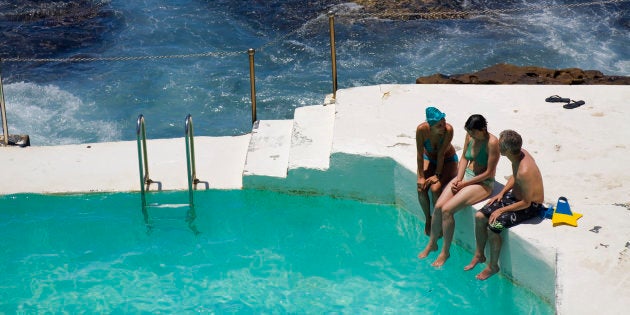 Australians with strong relationships and involvement in the community are happier individuals, according to a new survey from the Australian Psychological Society (APS).
In an age where technology dominates our lives, human connection still proves to be more instrumental to the wellbeing of Australians.
In fact, Aussies who spent more time on social media reported higher levels of loneliness and negative emotions.
The Compass for Life survey, which includes data from 1000 adults and more than 500 teenagers, found that 75 percent of Aussies connect with someone close to them everyday.
Those who do make those connections have a significantly higher wellbeing than those who don't.
APS Executive Director Professor Lyn Littlefield told The Huffington Post Australia the survey shows investing time in relationships with friends, family and colleagues is pivotal to wellbeing.
"I really do think the key is to build close, supportive relationships and that means with family and friends and work colleagues," Littlefield said.
It's that real personal connection, where there's an emotional connection, that's really important.Lyn Littlefield
"You've got to put time and effort into that, and so balancing your life to give it the time and put the effort in to develop and maintain those relationships to me would be the key.
"It's that real personal connection, where there's an emotional connection. That's really important."
One in four adults across the country are highly satisfied with their lives, according to the survey, while one in five are unsatisfied with their lives.
Interestingly, mindfulness does seem to play a part in the wellbeing of Australians with over half the Aussies surveyed scoring significantly higher rates of wellbeing because they took the time out of their day to live in the moment.
So whether it's colouring in, or meditation, a daily check in to 'the now' pays off for your wellbeing and general happiness.
"If we work out what factors relate to wellbeing then we can do something about it," Littlefield said.
"As psychologists, what we're about is helping people live better lives and living a better life is being happy with the way you are or changing something to do better."