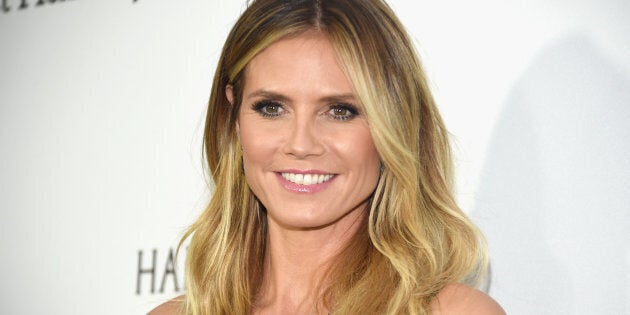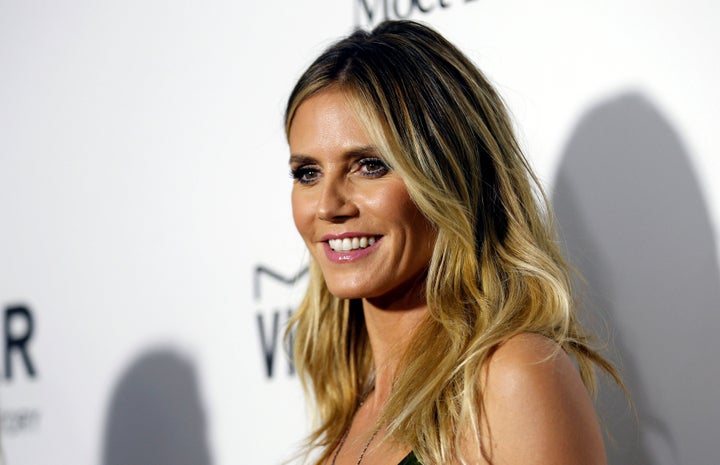 Age isn't a factor in Heidi Klum's world.
The 43-year-old supermodel and Halloween Queen recently told People that as she gets older, all of her normal habits ― like going topless whenever she feels like it ― will stay the same.
"I'm also probably going to be the girl on the beach with no top on when I'm 60," Klum said when chatting with the magazine about her new line of swimwear. "Maybe my stomach and my boobs are not going to be the same way they are now. But it's just who I am. I am more of a free person. I'm more nudist that way. I'm fearless. I don't think that will change. I'm gonna be that 60-year-old woman laying on the beach with just my bottoms on."
The "America's Got Talent" judge added, "A body is still beautiful when it gets older. You don't have to hide yourself under a tent just because you don't have skin like a 20-year-old anymore."
Klum recently shared a very relatable part of getting older with her fans as she shared a picture of her first gray hair on Instagram.
Thanks to her positive outlook on aging, Klum sounds like she can handle a gray hair or two.
"Would it be nice if my skin and body still looked the way it did when I was 25? Sure," the supermodel told Redbook in 2015. "But the fact is, your body changes when you have children; you get wrinkles as you get older. I like that I have laugh lines from smiling too much."